History in the Oven
R&D and respect for the past guide the bakers at OWL
BY C.A. CARLSON
It's an autumn Monday, the only day of the week when OWL Bakery is closed, but a customer has shown up anyway. She hasn't come to the little yellow house on Haywood Street in West Asheville to buy chocolate croissants from the glass-fronted pastry case or settle in for a lunch of quiche and cold-brew coffee in the cheerful European-style cafe. Instead, she makes her way to the kitchen, where owners and bakers Susannah Gebhart and Maia Surdam are prepping for the week ahead. The customer offers them a free basket of pears from her garden just down the street. Gebhart holds one in her hand, testing its weight.
"We do have a lot of pears right now, but these are so heavy—I know that they'll be great," she says.
"We'll make pear preserves," says Surdam. "We won't let them go to waste."
OWL (which stands for Old World Levain) has been open to the public only since May, but word has already spread about its commitment to using local ingredients.
A week before, a Ukrainian beekeeper from Fairview stopped in and sold Gebhart and Surdam two gallons of honey. They've formed a relationship with Epling Farm in Henderson County, which has provided not only their current bounty of pears but also other fruits, vegetables, and herbs that appear in both sweet and savory baked goods. Their flour comes from two North Carolina mills, Lindley Mills in Graham and Carolina Ground right down the road in Asheville (see article). Even the leavening for their bread is local.
"I started our levain in my kitchen when I moved to Asheville in 2010," says Gebhart, who prefers the French term for what most American bakers know as sourdough starter. "I combined Carolina Ground whole wheat bread flour and water and gave it time to pick up the yeast that's in the air all around us. The process is simple but magical, and as we feed the levain with different fours from our mills, it continues to change over the time."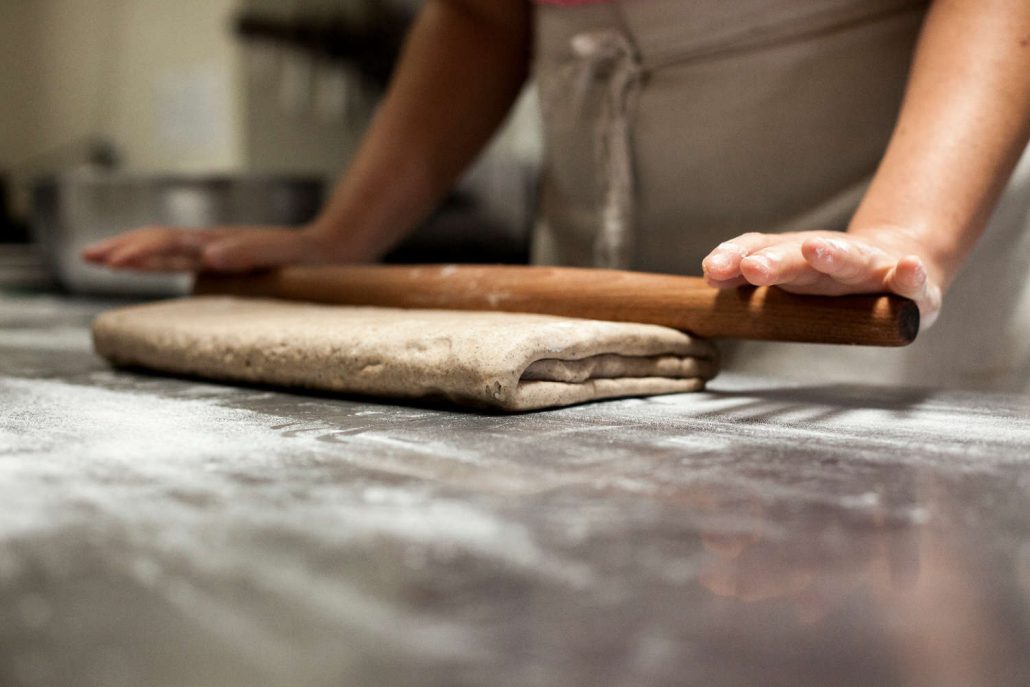 The same is true of OWL itself, which began long before the cafe and shop opened to the public last spring. Gebhart first came to baking through her studies in food anthropology at Middlebury College. After graduation, she moved to Western North Carolina to be near family, and she got a job working for a fourth-generation baker at Annie's Breads in Sylva. As she settled into the community, Gebhart realized that there were many stories about local food traditions that were being lost, and she used her academic training to start the Appalachian Food Storybank, an oral history project, under the auspices of the Asheville chapter of the Slow Food organization.
At the same time, Gebhart found a series of baking gigs to support her nonprofit involvement and eventually went out on her own. She launched OWL as a wood-fired bread operation, using the oven at the now-closed Montford Walk-In Bakery, and then built a reputation for her pastries by supplying them to High Five Coffee. It wasn't until 2014 that she had the vision for a shop of her own.
"I remember walking down the street, and I just had this flash of a pastry case and a little storefront," says Gebhart. "It was inchoate, not clearly defined at all, but it was a shock, because I had never really considered baking my career. At that moment, I realized that I just had to accept my growing passion for the craft."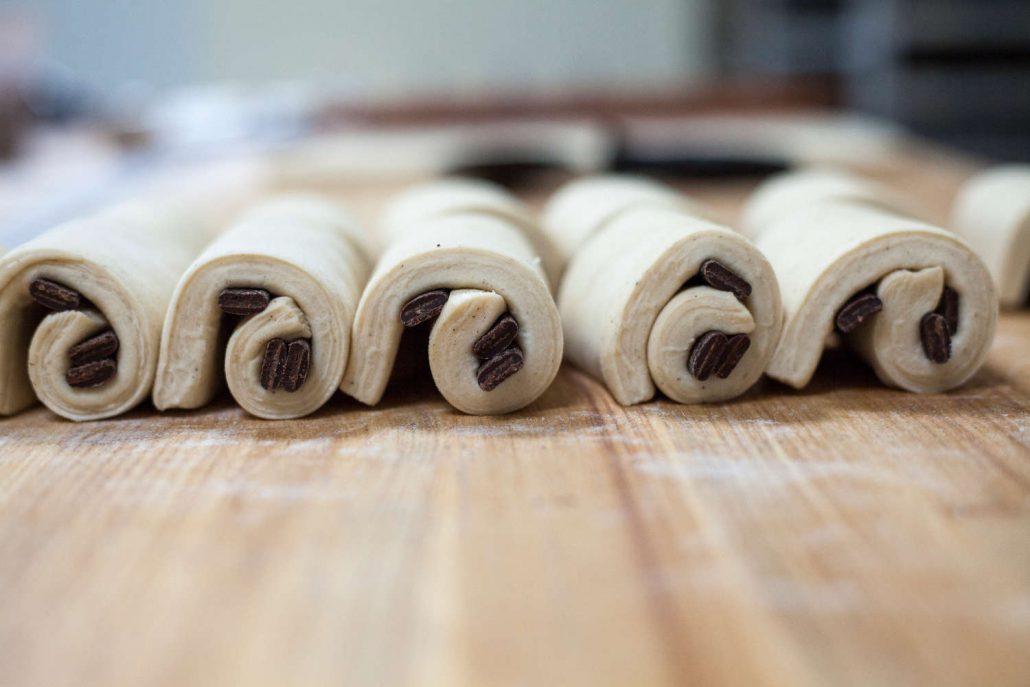 Gebhart still brings her academic sensibility to discussions of that craft, with words like "inchoate" and "proprioception," the body's sense of its own movement. OWL has only one small commercial mixer; almost all of the work that goes into their baked goods is done by hand. Gebhart uses "proprioception" in talking about the need to be responsive to the particular batch of dough in front of her, the way that different flours on different days can change the feel and ultimately the final product.
It's a vocabulary, both intellectual and experiential, that she shares with her business partner. Surdam, who has a Ph.D. in American history as well as a baking background, sought out Gebhart because of a local news story about the latter's work with the Appalachian Food Storybank. The piece featured a photo of an apple stack cake (see recipe), a tradition that fascinated Surdam, and she wanted to learn more. The women hit it off, and Surdam began baking with Gebhart.
The offerings at OWL Bakery reflect their mutual commitment to traditional foodways but also to "R&Ding," as they both put it. Their research and development has yielded regular menu items that include pound cake made with Carolina Ground rye flour, wheat- free options such as almond-meal-based financier tea cakes, and a Danish that, like many of their baked goods, rings the changes on the seasons: it is filled with a honeysuckle-infused pastry cream and strawberries in the early summer, while bourbon and bay leaf and poached pears take the starring roles in the fall. Quiche, a popular lunchtime order, is the destination for the best vegetables of the moment. Croissants and cardamom buns are available all year, but autumn and winter are a time for special items that celebrate both holiday traditions and the ingredients of those seasons.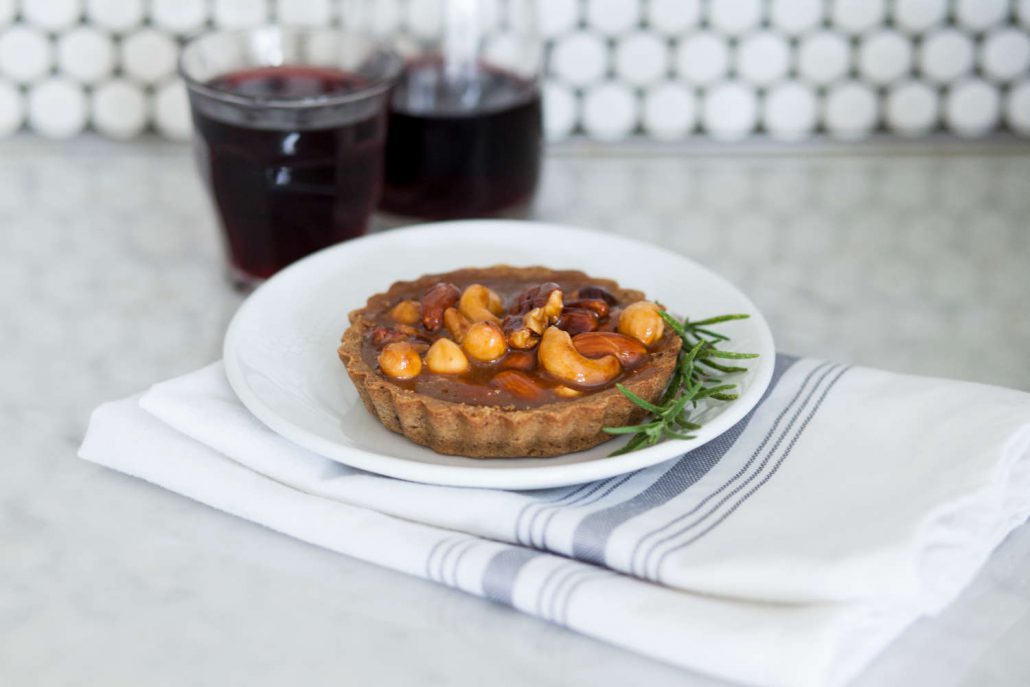 In both their baking and their business plan, Gebhart and Surdam are looking to the past and the future. Surdam is teaching an oral history course at Mars Hill University through which students contribute to the Appalachian Food Storybank, and the OWL team continues to draw inspiration from the baking traditions gathered by the organization. In the lead-up to the presidential election on November 8, they asked other bakeries around the country to join them in offering Election Cake, a recipe that dates back to the colonial era, and donating the proceeds to a nonprofit, nonpartisan voting rights organization.
At the same time, Surdam and Gebhart are planning for the next era for OWL: adding a wood-fired oven to the bakery's backyard garden space, opening in the evenings for special dinners and classes, and creating a line of pantry products. "We really want to be a part of the network of growers and producers and farmers that is so important to this region, but we also want to be a bakery for this corner of West Asheville," Surdam says.
Several other customers—and prospective customers—stop by that Monday. One wants to know if she can buy OWL's bread by the loaf (she can), another asks if the bakers use unbleached our (they do). Gebhart knows that she'll see other regulars when the bakery opens again the next day. "OWL has a lot of meaning for us," she says, "but it's starting to have meaning for the neighborhood, too.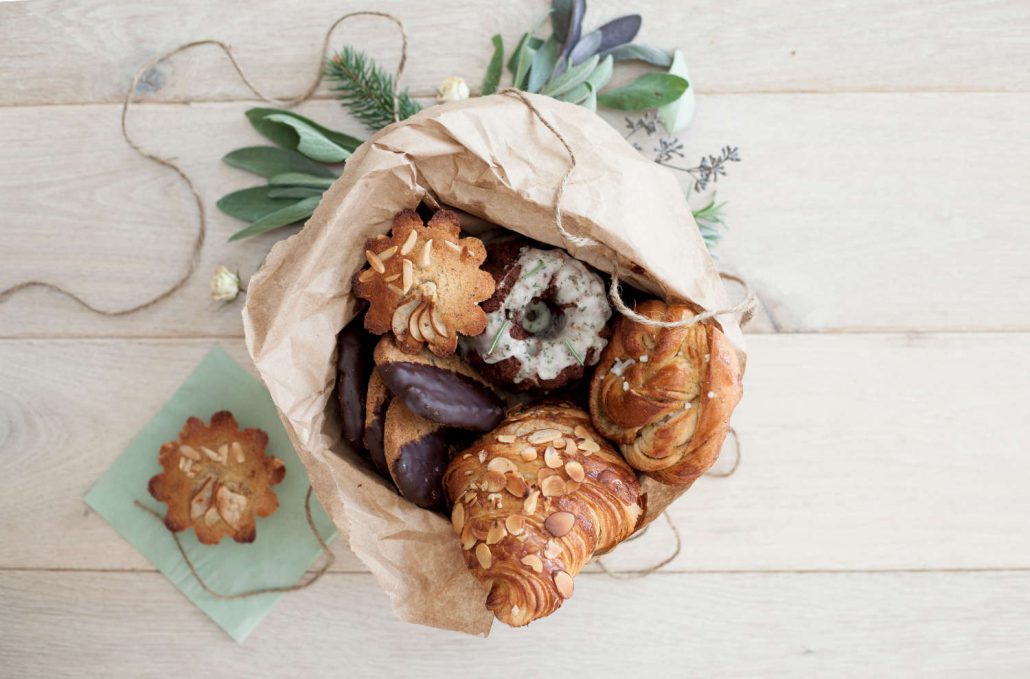 Baking Through the Holidays
"The holidays are such a special time at bakeries," says Gebhart. "The fragrance of all the spices and molasses and fruit… It's such a heady experience, and we feel like little elves." The OWL workshop—not only Gebhart and Surdam, but also baker Rose Caplan, who joined the team last December, and others in training—will be turning out offerings for every occasion through the season. Orders are encouraged and can be placed through owlbakery.com, via email, or over the phone; some items will be available for walk-in customers.
Thanksgiving: OWL's pumpkin mousse tart is a lighter option than the custard-like filling of the original, but for those who want a traditional pie on the table, there's an apple version with a flaky buckwheat pastry crust. "By using flours made from whole-milled grains, we can make baked goods that are more nourishing as well as more flavorful," says Gebhart, "so indulging can be good for you."
Hanukkah: The celebration begins on December 24, and Caplan, who is Jewish, is working with the team on a chocolate and sunflower seed tart drawn from Ashkenazi traditions that would also be at home on a Christmas Eve table. The many-layered sweet bread known as babka will be available in both chocolate and dulce de leche versions, and rugelach are a standard part of an OWL cookie box.
Christmas morning: While croissants have an unhealthy reputation, "it's really like having toast with a couple of tablespoons of butter," says Gebhart. "It's a normal serving of grain and fat." For those committed to moderation, though, OWL will be producing mini versions ("so you could have two!"). Whole strudels, typically sold by the slice from OWL's pastry case, are available for order in flavors like coffee crumb with walnut.
Christmas dinner: The pies of Thanksgiving return for family-style sharing, but those who want a more elegant meal can opt for a tart filled with almond-based frangipane and poached pears. The fruit also appears in a spicy gingerbread, with half pears baked into the loaf, and a chocolate-rye pound cake topped with pears and figs. For a centerpiece, customers can order an OWL gingerbread house kit, designed from a pattern passed down in Surdam's family and accompanied with natural decorations like miniature rosebuds and juniper berries.
New Year's Eve: "Chocolate is always a great idea," says Gebhart. Offerings will include a spicy chocolate tart flavored with coriander, chili, and cinnamon that could end a sit-down dinner. For parties throughout the season (and for gift-giving, and for eating all by yourself after a tough day of Christmas shopping), OWL will be selling cookie boxes, including one featuring a range of traditional holiday treats from around the world.
C.A. Carlson misses the Christmas Eve ebleskiver of her youth in Iowa, but she's happy to have left the lutefisk behind. She now lives in West Asheville and looks forward to building her own OWL gingerbread house this holiday season.
Save
Save
Save
Save
Save
Save
Save
Save
OWL Bakery owners Susannah Gebhart, above, and Maia Surdam, below. Photos by Erin Adams.