Presented by The Ingles Table
OUTRAGEOUS COOKIES
***
BY SUSAN MURRAY
BLOGGER & CONTRIBUTOR TO THE INGLES TABLE
PHOTOS BY ERIN ADAMS
This is my go-to cookie recipe, and it's always a big hit. I created the recipe after going to the movies by myself one day—for the first time ever at the age of 62—and finding inspiration from both the experience and … the popcorn! 
The cookies are sweet with candy and have a bit of texture from the popcorn, but they're also a bit spicy and a bit salty. Every bite is different. Over the years, I've made these cookies for bake sales and birthday celebrations, and have left them at the front door of new neighbors. Basically, they're great for whenever and wherever a cookie is called for! 
Yield: About 5 dozen cookies 
2 sticks (1 cup) softened butter 
¾ cup brown sugar 
¾ cup sugar 
2 eggs 
1 teaspoon vanilla 
1 teaspoon baking soda 
¾ teaspoon salt 
2 ¼ cups flour 
4 cups crushed White Cheddar popcorn (about 5-6 cups whole popcorn) 
½ cup chopped Chipotle peanuts 
1 cup chopped Heath Bars minis 
Preheat oven to 350°F and line baking trays with parchment paper. Beat together the sugars and butter until light and fluffy. Add vanilla and eggs and beat to combine. Add flour, baking soda and salt. Stir together. Add 3 cups of the crushed popcorn, along with the peanuts and Heath Bar minis. Stir together (mixture will be stiff). 
Roll about 2 teaspoons at a time into a ball and roll in the remaining 1 cup of popcorn. Place on parchment lined sheets and bake for 12–15 minutes until lightly browned. Let cool on tray for a minute and remove to racks to finish cooling.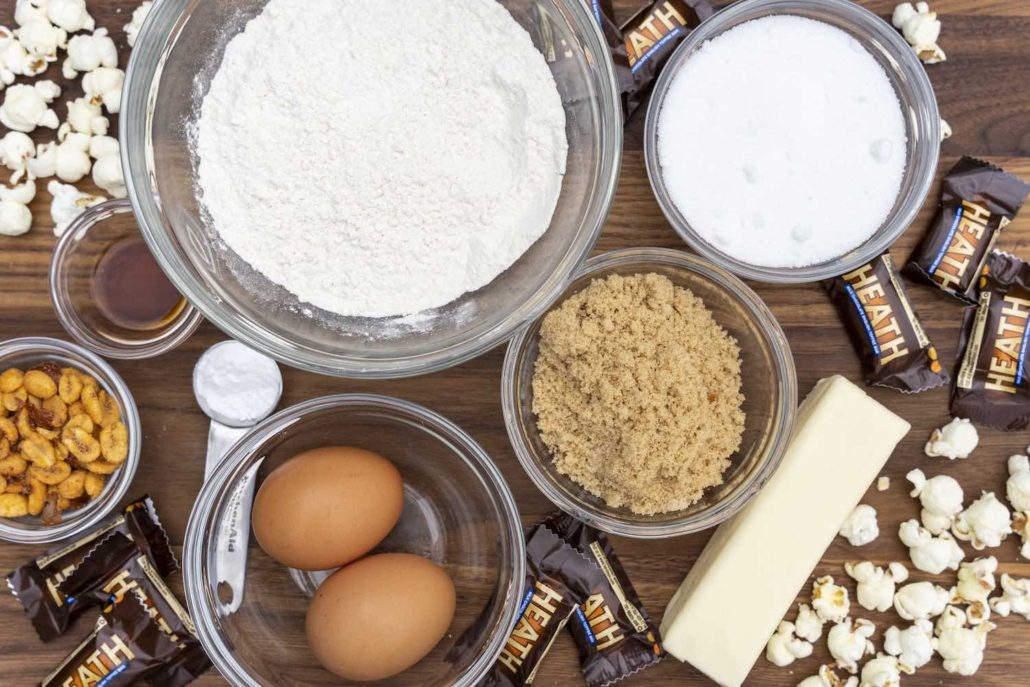 Susan Murray is an avid cook and baker, and writes the blog A Woman Cooks in Asheville. Before settling in Asheville, where she used to own and manage Carolina Bed & Breakfast, she spent 27 living years abroad— in Paris, Hong Kong, Singapore, and other locations—and explored Asian and European cuisines. She now loves cooking for her family, which includes three daughters and four grandchildren.
Save
Save
Save
Save
Save
Save
Save
Save
Save
Save
Susan Murray, a blogger and a contributor to The Ingles Table