Presented in Partnership With
The WNC Farmers Market
THE FALL FRUIT THAT LAUNCHED 1,000 SMILES
Words and Photos By Tommy Dott
***
Once the summer leaves start to turn, it's a fall season fruit that turns Presnell's Produce & More farm store into a destination. That's when Old Fashioned Candy Roaster Squash Pies make an appearance on the shelves, featuring the beautiful squash grown on the family's multigenerational farm and homemade pie crusts from their bakery.
The Presnell farm, located in Clyde, has been in the family since the 1800s, when it was a 170-acre tobacco and cattle farm run by Charlie and Lilly McCraken Hill. The farm is now owned by their great-grandchildren, Adrian and his wife, Courtney, who have transformed the farm into a bustling producer of hogs, chickens and vegetables. They've also launched a farm store, food truck and bakery, becoming a regional hotspot for seasonal produce, meats and breads.
The bakery churns out pies of many flavors, including tomato, cherry, apple, blackberry, peach and blueberry. But the Candy Roaster outsells them all. "We'll sell over 300 Candy Roaster pies each fall," says Josie Presnell, Adrian and Courtney's daughter, in between ringing up a customer at the farm store and rocking her 1-year-old daughter, Lillie Joe, to sleep. "We usually keep up with the demand, but if necessary we can source Candy Roasters from farmers markets or neighbors."
The Presnells' Candy Roaster crop started with "a couple of old seeds my dad kept," Josie says, and the recipe for the pie came from a family matriarch. "We asked my grandmother, Mary Jean [affectionately known as 'Nano'] for her coveted Candy Roaster pie recipe."
Eggs for the pie, meanwhile, come from the family's own flock. Josie started the egg business when she was just 12 years old, selling two calves to purchase a dozen birds with plans to sell eggs on the side of the road. Her small roadside operation eventually grew to 900 birds, now overseen by brother Michael, and hatched the idea for the family's farm stand, which opened in 2016. 
The planting season for Candy Roasters is toward the end of June, with harvesting in September. Once mature, a Candy Roaster has a pale orange hue and can span 18 to 24 inches in length and weigh up to 15 pounds. When used in a pie, it's a creamy creation similar to a pumpkin pie, only sweeter and less pungent, with buttery and nutty undertones.
Most recipes for Candy Roaster pies are straightforward, with few ingredients to compete with the unique flavors of the fruit. The addition of a handmade crust can deliver a dessert worth top billing at this year's fall table. "You can substitute Candy Roasters for pumpkin in any recipe," Josie says. "In my opinion, that recipe will always be better."
On the savory side of things, the Presnell's Farm To Fork food truck at 6209 Crabtree Road offers a $5 farm-raised burger, along with farm-fresh ribeye and pork-loaded hand-helds in bread baked from the bakery and crowned with fresh produce de-dirted daily.
Meanwhile, the farm's other products find their way into the kitchens of a few locally owned restaurants. At the 209 Haywood Café in Waynesville, you'd be hard-pressed to find an omelet, salad or sandwich that doesn't feature Presnell produce. At its sister restaurant, Crepe & Custard on Lake Junaluska, the family's eggs are turned into house-made crepes, and desert devotees can order crepes stuffed with plump Presnell strawberries and dollops of fresh whipped cream. What little freshly butchered beef and pork make it out of the farm's store and food truck can be purchased at Greblenud Meat Company in Waynesville.
But the Candy Roaster deserves a place of honor. This specific type of squash is "an Appalachian kinda thing," Josie says. "You can't find this squash everywhere, which makes our pies a lot less common than a pumpkin or a fruit-filled pie."
For those looking to bake their own pies, the Presnells sell whole squash. Just remember to keep those seeds for next June's planting!
---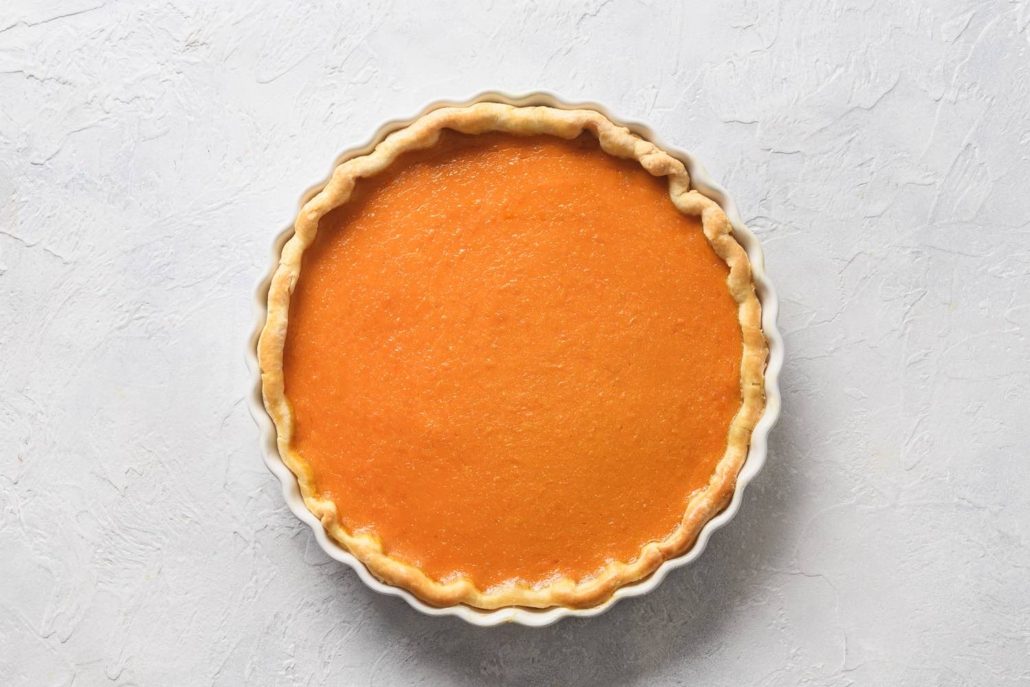 Old Fashioned Candy Roaster Squash Pie
2 cups Candy Roaster squash purée 1⁄2 cup sugar
2 eggs
2 tablespoons flour
1⁄2 cup evaporated milk
1 teaspoon vanilla
3 tablespoons melted butter Pie crust
Cut squash in half, scoop out seeds and place cut side down on an oiled baking sheet. Bake at 375°F for 45 minutes, or until tender. Cool. Scoop out flesh from the rind and purée in a blender.
Mix the purée with all ingredients and beat until smooth and creamy. Pour mixture into an unbaked pie crust. Bake at 375° for 45–55 minutes, until an inserted toothpick comes out clean.
---
Tommy Dott is the former senior contributing editor of Edible Cape Cod. He and his partner Ali Pitcher owned and operated a 4-Diamond Relais & Chateaux property in NY's Hudson Valley that featured a menu dedicated to all things local. Tommy has received three national Eddy writing awards and is a two-time runner up. 
Save
Save
Save
Save
Save
Save
Save
Save
Save
Save