HOLIDAY MEATS DIRECTORY
Local farms offer quality meats for the holiday season.
***
While large holiday gatherings may be joyful and exciting, pulling together the perfect meal can be stressful, especially when it comes to the star of the show: the meat. To maximize flavor and make things easier on yourself, we recommend preordering your main from local farms for the freshest, tastiest fare. Whether your main entree is ham, turkey or duck this holiday season, these local meats will transform your holiday meal.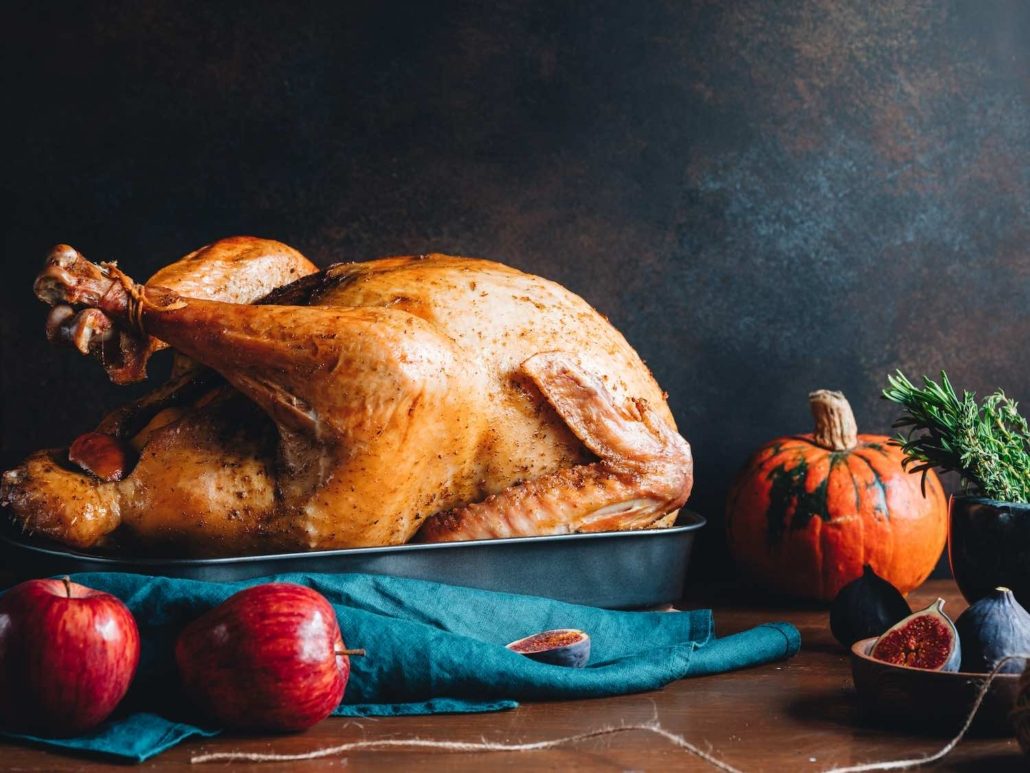 Turkey Preorders
wildeastfarm.com/preorder-now/p/turkey
Wild East Farm is a regenerative farm in nearby Marion, NC, that sells chicken at local markets such as the River Arts District Market and Asheville City Market. This farm is known for its "relational agriculture" model, ensuring that they are working with their land and moving their animals through their pastures daily. You're in luck for the holiday season as Wild East Farm is raising turkeys specifically for Thanksgiving preorders. Their turkeys are organic-fed and soy-free, so the flavors will be incredible. Preorder through their website to snag your fresh turkey before Thanksgiving Day.
---
Turkey and Duck 
goodwheelfarm.com
Good Wheel Farm is well-known for their chicken and egg sales at North Asheville Tailgate Market each Saturday, but you may not know that they also have turkey and duck on offer for the holidays. This farm is self-described as a "contiguous landscape of wild spaces, orchards and pastures," and they focus on maintaining biodiversity within their land and ensure that their sheep, cows and poultry move daily to fresh pastures. To place your holiday duck or turkey orders, email the farmers at goodwheelfarm@gmail.com.
---
Ham, Steak and Turkey
hickorynutgap.com
What started as a small-scale operation in 1916 has grown into one of this region's best-known meat farms. This fifth-generation farm sells almost every meat imaginable, but our favorite is their uncured, boneless carving ham. Be sure to check out their storefront in Fairview to get a deeper look into their agriculture practices and additional meat offerings. Visit their website to place your order (direct shipping available). 
---
Beef, Ham and Turkey
colfaxcreekfarm.com
Colfax Creek Farm began in 1901 as an orchard and has now been transformed into a meat farm that raises 100% grass-fed beef, pastured pork and pasture-raised poultry. Their ham and steak are available year-round, and they also have turkey preorders for Thanksgiving this year. Support them by ordering through their website. Colfax Creek ships to both North and South Carolina.
---
Steak and Pork
darnellfarms.com
Darnell Farms is an agrotourism powerhouse in nearby Swain County. Make a day trip for a visit and not only purchase some amazing meats for your holiday table but also experience a hayride through the twinkling lights with their Christmas Wonderland event. No time? Preorder your meats and pick them up at their farm stand. They have hundreds of products at this stand, so you might even nab some side dishes there as well. You can even pick up some of your favorite local eggnog from Mills River Creamery.
Save
Save
Save
Save
Save
Save
Save
Save
Save
Save