THE SEEDS OF CHANGE
After choosing new careers, a farmer and a chef are transforming the tastes of Asheville diners
BY C.A. CARLSON | PHOTOS BY ERIN ADAMS
If you've ever found yourself at an Asheville restaurant eating a vegetable you've never heard of, chances are that Evan Chender grew it. From the tiny tubers known as crosnes to the succulent green called true samphire, the crops he raises as The Culinary Gardener have been shaking up menus around town for the last five years, ever since he left a career as a chef to become a farmer to his former peers.
One of Chender's earliest champions and best customers is Matthew Dawes, whose path to becoming the executive chef at the River Arts District's The Bull and Beggar (and, starting in October, at West Asheville's The Admiral as well) followed the reverse: Dawes started in the food world as a supplier, and he didn't land in his first restaurant kitchen until he was nearly 30.
Through their professional transformations and personal passions, Chender and Dawes have formed a partnership—and a friendship— that continues to inspire both of them as they introduce unfamiliar produce and unexpected pleasures to Western North Carolina.
Chender's credentials as both a chef and a farmer were impressive when he landed in Asheville back in 2012, looking for a lifestyle change. A degree in food culture and sustainable agriculture from Vassar. A stint managing greenhouses that supply Blue Hill at Stone Barns, a restaurant routinely named as one of the best in the world. An apprenticeship in the kitchen at Noma, a restaurant routinely named as the best in the world.
Chender spend his first year and a half in Western North Carolina as sous chef and head gardener for Well-Bred Bakery & Café, but by the following winter, he had settled on a plan that would tap into all his experience and ambitions: develop a little patch of land into a farm supplying the city's booming restaurant scene.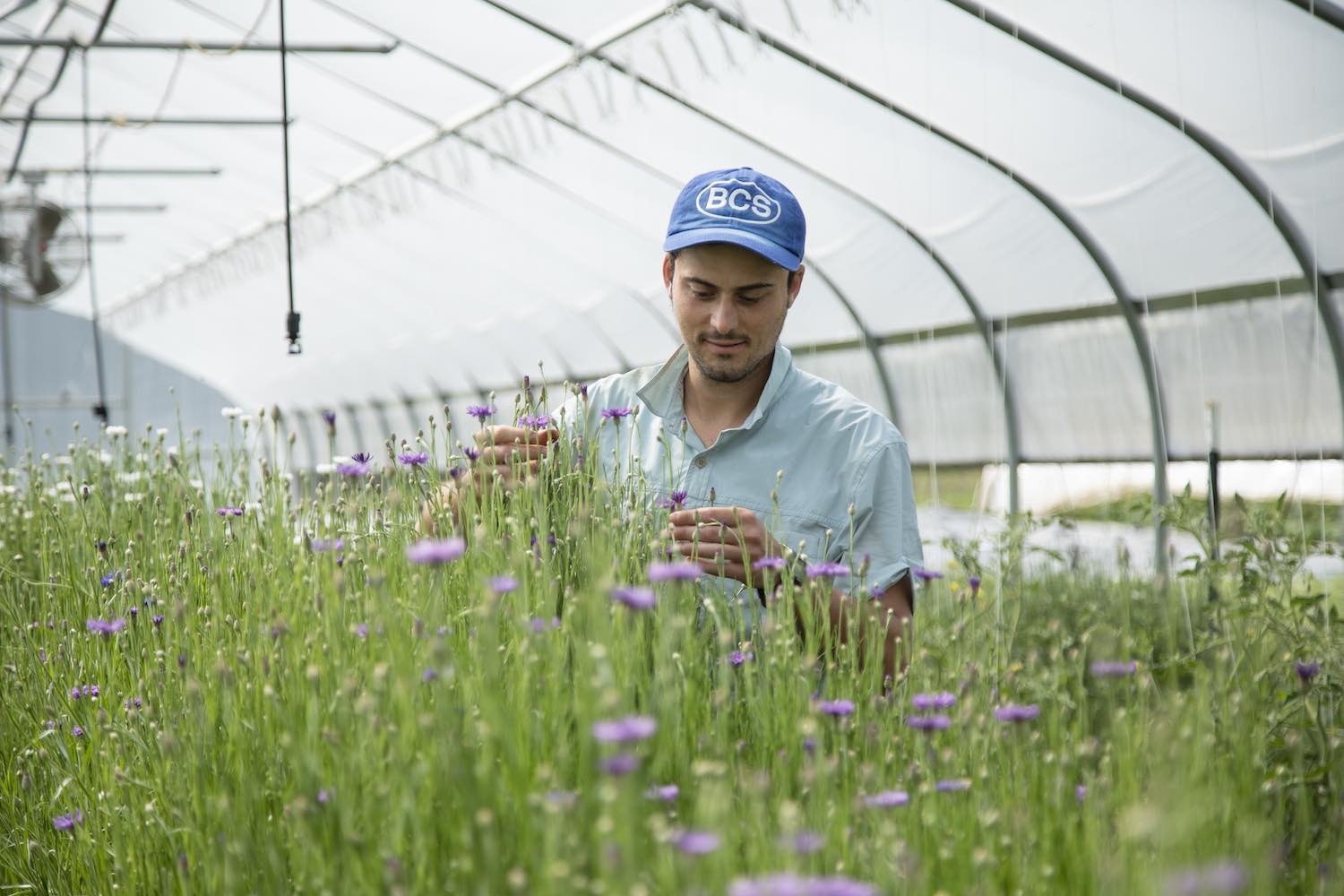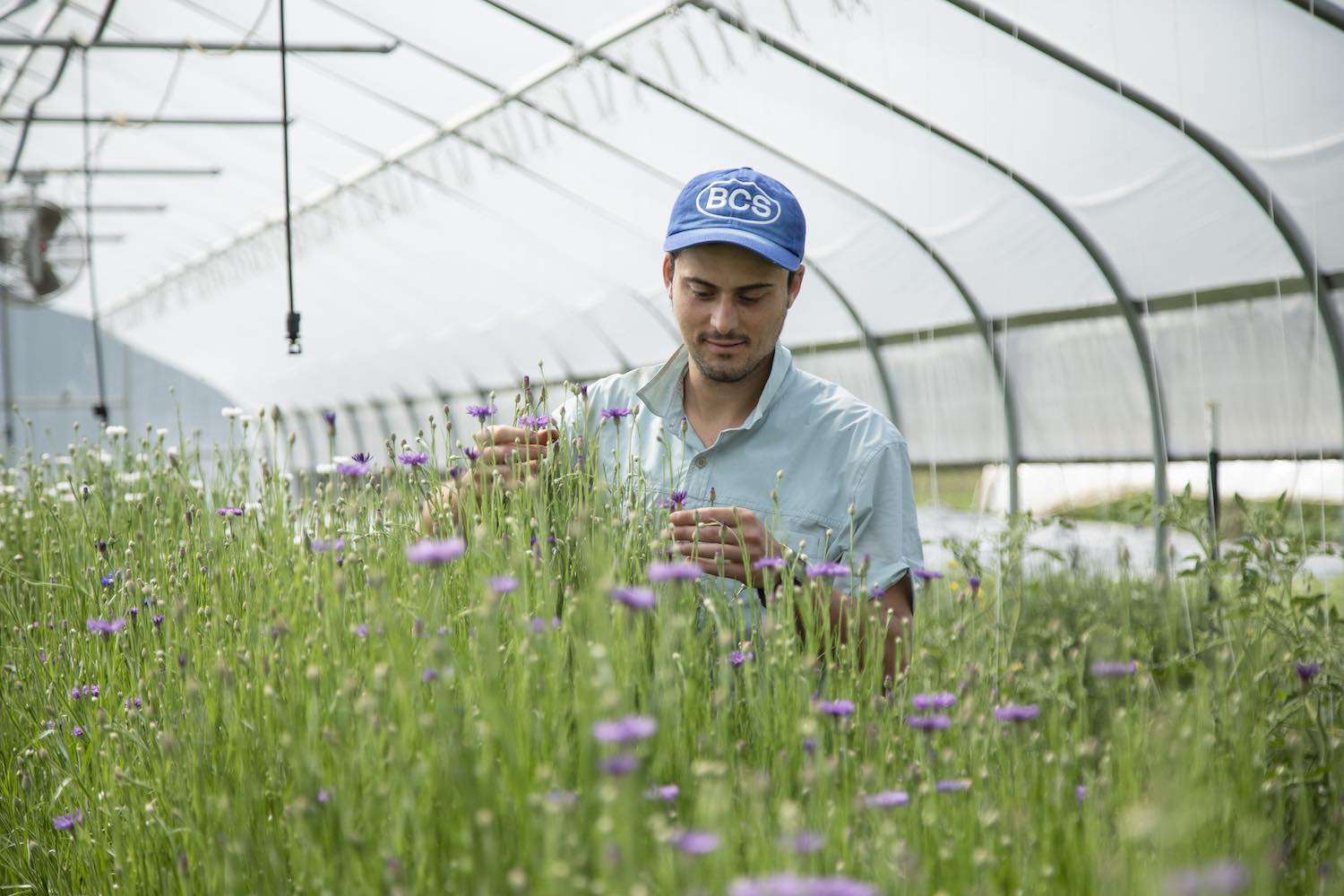 "I saw that there was a big opening to do what I'm doing," says Chender as he weeds a field on the four-acre property he now farms north of Asheville in the Reems Creek valley. He's often accompanied by a tiny Dachshund or two, stars of The Culinary Gardener's Instagram account alongside the gorgeous, unusual produce he coaxes out of the ground. He sells his crops not only to the Bull and Beggar but also to other inventive Asheville restaurants like Cucina 24, where a recurring "Odd Plants" plate features surprising greens and the cocktail menu offers drinks infused with "Chevan's Herbs."
You won't find Chender selling to the public at farmers markets, though. "I started on such a small space, only 8,000 square feet, that I decided to grow exclusively for restaurants, focusing on different crops and offering high quality, as a way to compete with farms that had been established for many years, with many times more land than I had to work with," he says.
Through his experience building and farming low-tunnel hoop houses at Vassar, he knew that he could supply restaurants year-round. Chender also knew that farming for adventurous chefs would let him scratch his own itch to try new crops and new techniques. "I hate doing the same things over and over again," he says. "We do a ton of experimentation every year on the farm, and about 20 percent of what we're growing are new varieties we've never grown before."
With that experimentation comes challenges and sometimes financial losses. "There's a lot to be said for a farmer who grows the same crops every year, knows from his or her record when to plant them, when to expect to harvest them," says Chender. "If I were just interested in making money, I'd be doing something else, but this is my artistic expression and my creative way to connect with the world. It's exciting, but it's a really big risk."
To succeed as The Culinary Gardener, Chender needed chefs who were willing to take those risks with him, to change their menus in response to whatever he was able to deliver each week. When Chender first walked into The Bull and Beggar to ask the restaurant to be one of those partners, though, "I didn't know him from Adam," admits Dawes. "He had two things that he was growing in his greenhouses, and I bought those two things."
Today, Chender supplies more than half the produce on the Bull and Beggar menu, and Dawes is uniquely suited, by temperament and technique, to turn the regular Wednesday deliveries from The Culinary Gardener into specials that draw crowds to the restaurant all week long. A native of Greenville, South Carolina, Dawes traveled in India after graduating from Warren Wilson College, but he soon came back to Western North Carolina and worked for Mountain Food Products, sourcing for restaurants all over the region.
"We were allowed to buy specialty ingredients at cost, so I was cooking at home with all these interesting things," says Dawes. He kept cooking through positions as a buyer for Whole Foods and a cheese importer, and he eventually realized that his dinner parties meant more to him than his day job. At the age of 28, Dawes enrolled at Johnson & Wales, making up for lost time by doing the two-year culinary program in 10 months, and he graduated without any restaurant experience.
"There was definitely a learning curve," says Dawes of his early kitchen gigs, including an eight-year stretch at Table in downtown Asheville. By 2011, though, he started planning the Bull and Beggar with Drew Wallace, an owner of pioneering West Asheville restaurant The Admiral, and they opened in 2013 in the same 19th century warehouse building as Wedge Brewing. The exposed brick walls, lofted ceiling, and decor that splits the difference between rustic and industrial is a backdrop for food that also eschews "unnecessary scaffolding and extensive garnishing," according to Dawes.
"We approach things from a classic point of view," he says as he sits at the Bull and Beggar bar next to a pile of cookbooks that declare his influences. French technique is particularly important to him. "It's canon for most Western chefs, at least as a jumping-off point, but I forgot to jump off." If you want steak tartare, rabbit rillettes, or veal sweetbreads, you can find them here, along with pristine oysters overnighted from the coast and perfectly aged and served cheeses.
But you can also find cheese pumpkins, a variety grown by Chender and baked whole by Dawes with little more than cream, Gruyère, and nutmeg inside, creating an interactive soup as diners spoon in. Crosnes, looking like tiny cartoon carrots with exaggerated bumps, show up pickled on a plate of housemade charcuterie. Exquisite Mara des Bois, a French strawberry with an intensity that makes supermarket varieties seem like styrofoam, are a triumph of careful cultivation.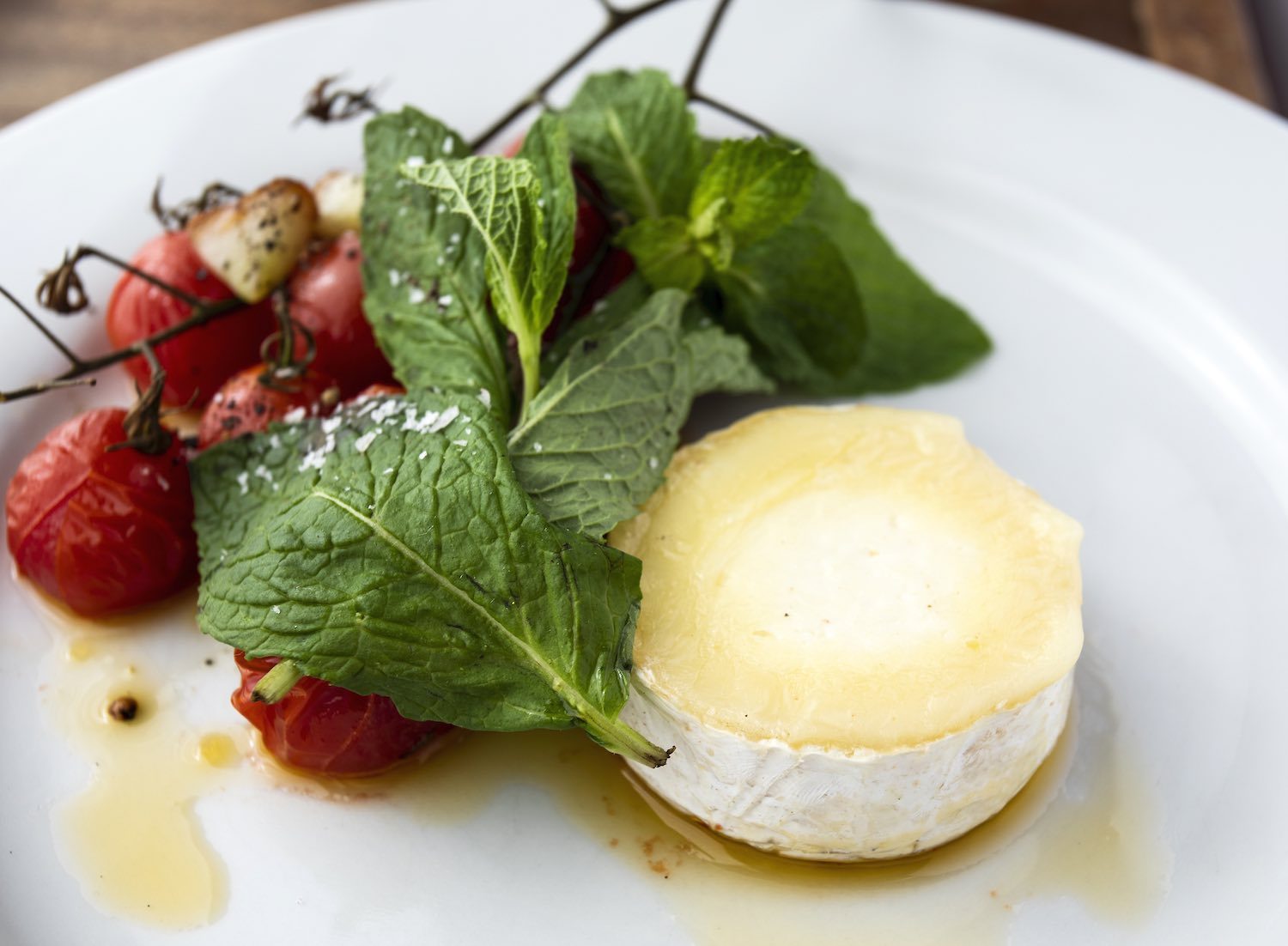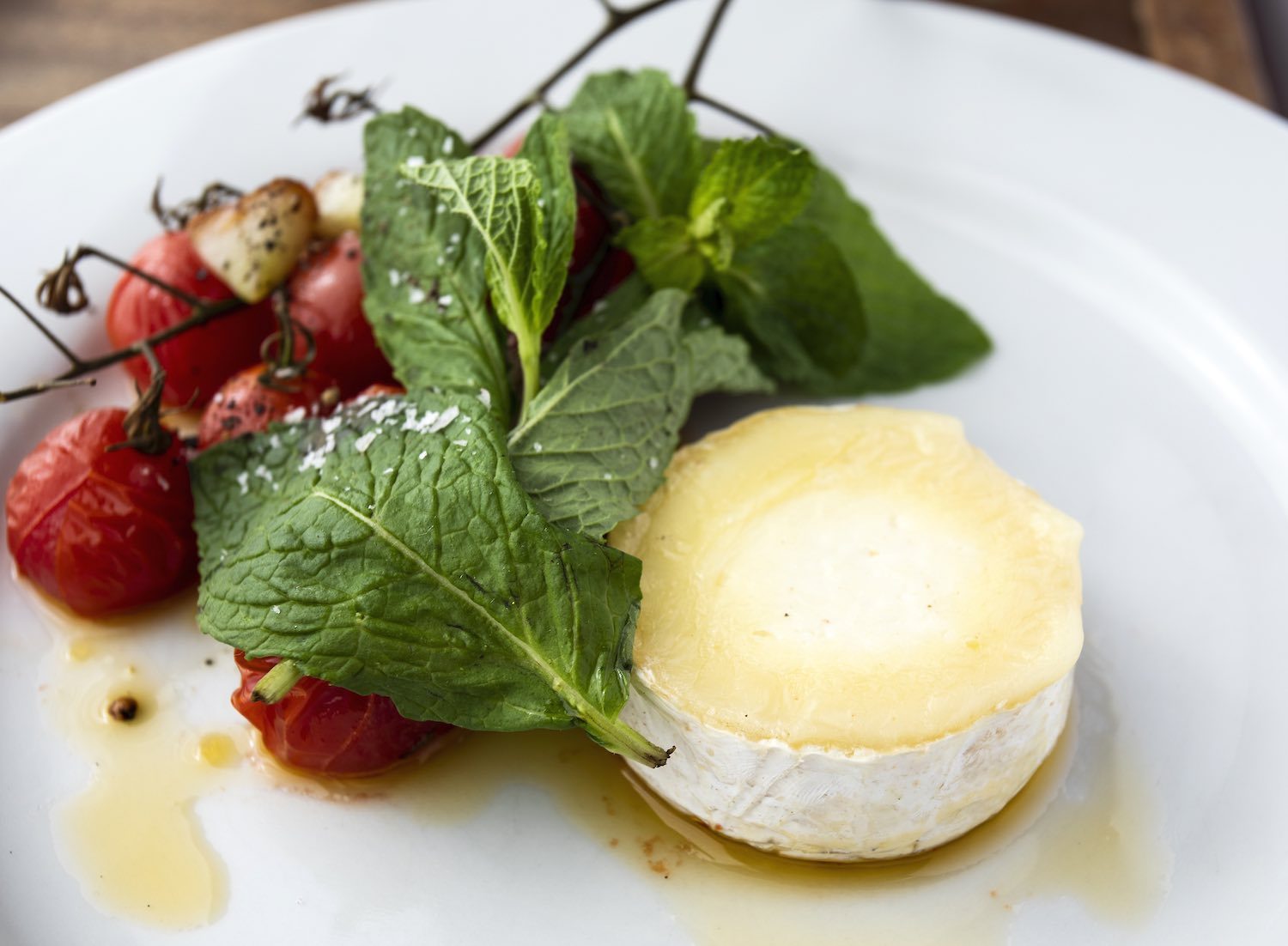 "Each plant is going to have four, maybe half a dozen strawberries at a time," says Dawes. "It's really hard to run a restaurant dessert based on that, but, you know, Evan's a wizard. He manages to get us four quarts a week, which is just enough, because they do pack so much flavor." Dawes offers them against a background of whipped cream and meringue in a pavlova.
Out of the Field, Into the Kitchen
Before each growing season, Dawes and Chender discuss what The Culinary Gardener will be planting. "Originally, I talked to Evan a lot about what I wanted because it was one of the first times that the grower was totally responsive and enthusiastic about taking risks," says Dawes. "As the relationship has developed, though, he tells me what he wants to grow. Honestly, I had a list I had been compiling for about fifteen years, but we blew through that in the first few years, so I'm out of ideas, and he has his eye on all the obscure seeds around the world."
As he plans his crops, Chender keeps in mind Dawes' taste for all things European. This fall, Chender is trying out Belgian endive and skirret, an ancient root that may be the ancestor to the parsnip, hoping to produce specimens good enough for the Bull and Beggar menu. "Matt is the most discerning person I know," says Chender. "He is keenly aware of what he wants, how to assess quality within a moment of looking at a product, and how to transform raw ingredients into his vision of a dish. I want to present produce that Matt is supremely satisfied with."
Sometimes the two men, who have become good friends over the years, step away from their roles as farmer and chef and just enjoy the fruits (and vegetables) of their labor together. "My career started because I was obsessed with cooking and throwing dinner parties, and now I'm back to that," says Dawes. "I have a family now, and on my nights off, instead of going out to another restaurant, Evan comes over, or I go to his house, and we make dinner together. It feels very satisfying." ◊◊
C.A. Carlson tasted her first celtuce, grown by Chender and cooked by Dawes, at The Bull and Beggar, and she's counting the days until she can try the haggis at the restaurant's Burns Night, a traditional Scottish celebration, on January 25. She is the features editor of this magazine.
Save
Save
Save
Save
Save
Save
Save
Save
Save
Save
Matthew Dawes of The Bull and Beggar and Evan Chender of The Culinary Gardener