THE PERFECT MIX
Connectivity and friendship are the secret ingredients in a batch of homemade chow chow
BY ASHLEY ENGLISH | PHOTOS BY ERIN ADAMS
I recently came across a picture online that quite literally made me laugh out loud. It was of a coffee mug, and written across its side was: "I miss precedented times." 
As an author and writer who works from home, I have been pretty much sequestered on my homestead with my husband and our two young children since March. Two members of our household have conditions that would put them at risk should they contract COVID-19, so we have been largely in hunker-down mode since spring. Given that we already work for ourselves from home, formerly homeschooled our kids and are doing so again, and live on a large tract of land, it admittedly hasn't been as much of a shift for us as it has been for many others. 
That said, as a person who has been perennially planning parties since I was a child, being unable to invite others into our home has been challenging, to put it mildly. At first, we were so consumed with using our suddenly emptied schedules to catch up on yard projects that we didn't feel too great a loss of connection with others. After all, we were having virtual hangouts with friends, our 9-year-old was having classes three times a week on Zoom, and our regular social media streams were still permitting interactions, albeit digital ones. 
Over time, though, the conspicuous absence of folks to chat, chew, and hug with here in our forested cove grew palpable. We canceled the large, egg-focused potluck we've held for years each Easter weekend. Our son's 3rd birthday came and went in April without fanfare. Our 13th wedding anniversary, my husband Glenn's June birthday, and my own summer birthday were celebrated quietly, privately. The numerous impromptu dinner parties, potlucks, cookouts, and myriad other gatherings we customarily host all failed to take place over the summer. 
As a lifelong homebody who lives to entertain (I'm literally never not planning my next party), this lack of face-to-face interaction began to gnaw at me. Even as someone who writes books and articles about homesteading and various forms of self-sufficiency, I always make a point of stressing the importance of our profound connectivity with others. It's neither necessary, nor realistic, to go it alone. Not only are we social beings by nature, we also give, receive, and achieve goals pretty much in relation to each other. 
It was a jar of homemade chow chow that first showed me just how connected to loved ones I remain despite our physical distance. Each summer, as the cabbages, cucumbers, and peppers start ripening, both in my garden and at area farms and tailgate markets, I begin putting up pint after pint of chow chow in my pantry. Each time I do, I refer to my own recipe, included in my book, Southern From Scratch. This book is my way of honoring my culinary upbringing, as well as serving as a legacy of sorts for my children. I dedicated it to my grandmother and great-grandmother, inscribing, "To Nanny and Mamaw, for showing me the beauty in a can of bacon drippings, a pan of hot biscuits, and a jar of bread-and-butter pickles." Every jar of chow chow I can stirs up fond recollections of these two women, long since passed, whose indelible influence persists in my life today.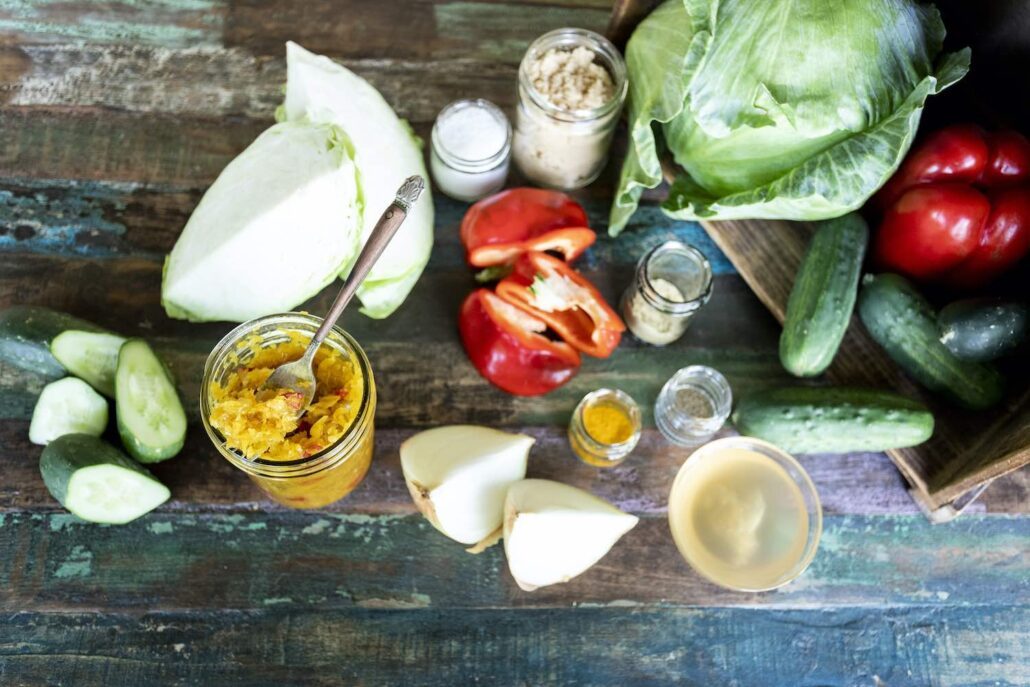 Similarly, I think of my friend Barbara Swell with each jar of chow chow put by. Last September, Barb and I had the glorious good fortune to partner for a live demo of chow chow-making during Asheville's inaugural Chow Chow food festival, which was sadly cancelled this fall due to the pandemic. Twenty-plus years my senior, Barb is a fellow cookbook author, gardener, party host (her annual Asheville Retro Pie Contest was similarly cancelled this year), and all-around mentor whose company and wisdom I simply cannot get enough of. 
Thinking of my time with Barb necessarily brings me to Asheville chefs John Fleer and Katie Button. Both are board members of the Chow Chow festival, as well as prominent restaurateurs, and I have the profound pleasure of calling them friends. John has been a supporter of my work since the earliest days of his restaurants, Rhubarb and The Rhu, hosting special dinners when I've had new books debut and carrying my titles in his cafe. And Katie and I are growing the strong roots of a friendship that promises to be an abiding one, characterized by candor and a passion for all things food-related. 
As I cook down the vegetables and add the vinegar, sugar, and spices, I can't help but think of "Farmer Tom" up the road at Hominy Valley Organic Farm. Though geographically only about 1/4-mile away from us, Tom's south-facing, sunny slope provides him the kind of climate my shady, forested cove lacks, affording him the ability to easily grow crops I struggle with. Frequently, many of his vegetables go into my pints of chow chow along with my own. 
I never anticipated that the remedy to my sense of community isolation during this time of staying at home would be found in a condiment, but there it was. Friends, colleagues, and neighbors were the unwritten ingredients, it turned out. Though we're apart for now, they're right there with me nonetheless with each delicious forkful. ◊◊ 
Ashley English is the author of 11 books, including Home Apothecary with Ashley English: All You Need to Know to Create Natural Health and Body Care Products, Southern From Scratch: Pantry Essentials and Down-Home Recipes, and A Year of Picnics: Recipes for Dining Well in the Great Outdoors. She lives in Candler, North Carolina, with her husband, two sons, and a menagerie of chickens, dogs, cats, and bees. Smallmeasure.com
Save
Save
Save
Save
Save
Save
Save
Save
Save
Save