A coffee tasting, also known by bean buffs as a coffee cupping, is a method for evaluating the qualities of coffee namely, its smell, taste and feel. 
If you've ever done a beer or wine tasting, you're already familiar with the deeply rewarding experience you can have when you slow down and welcome an enhanced awareness of the beverage you're drinking. Similarly, a coffee cupping can help you distinguish between what you like and don't like, and thereby help you become a smarter consumer of coffee. 
"What I truly enjoy about cupping is the transitional phases of the bean's development," says Tommy Robelot, founder of Asheville-based Grinder's Keepers Coffee. "It's a sensory analysis that entails several trials, usually, to find the most distinguishable and palatable profile." 
The following primer on coffee cupping is a basic version of what the pros do when assessing coffee. After selecting two to five varietals of beans, you'll want to grind the coffee shortly before the tasting and then brew the grounds without a filter. See the opposite page for more detailed instructions. 
After tasting each coffee, you can rank them according to several characteristics. Feel free to go back and forth between the varietals to identify the differences. 
"The process and work involved in bringing someone the perfect cup is my favorite part," Robelot says.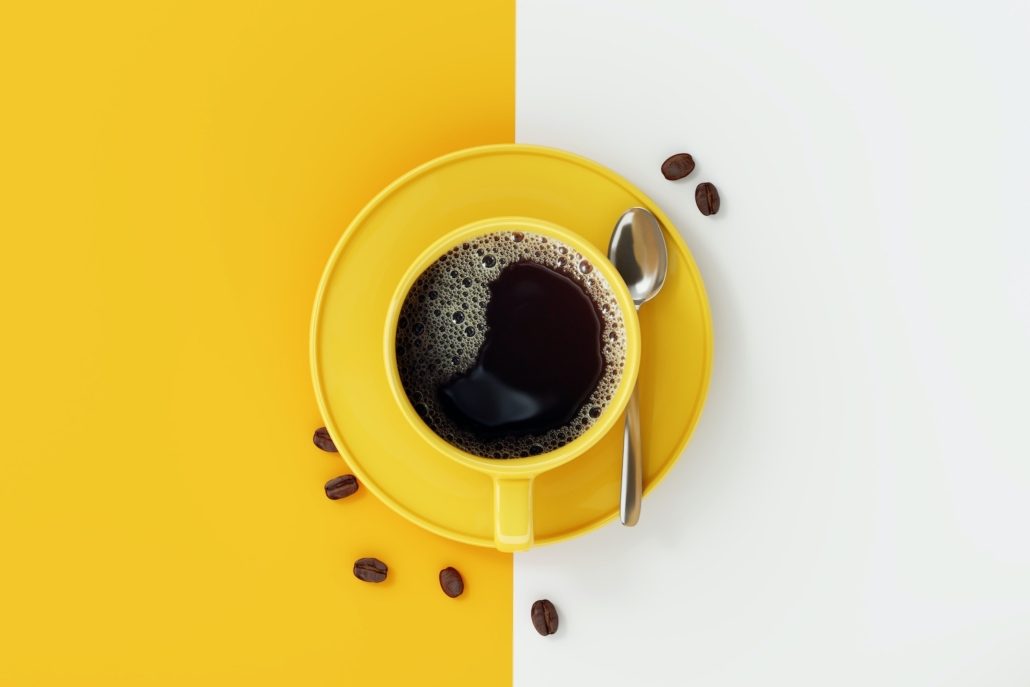 EQUIPMENT 
Kettle 
Scale 
Coffee grinder 
Dessert or soup spoons 
Mugs or heat-proof glasses 
Coffee beans (two to five different varietals are ideal; no need to get full bags of each type—try to get smaller samples by sharing bags with friends or talk to your local coffeehouse about buying a small sample of the beans they use) 
---
BREWING INSTRUCTIONS 
1) Grind the coffee, usually toward the finer end of medium-fine. 
2) Weigh out your coffee and put it in the mugs. The optimum ratio is 8.25 grams of coffee per 150 ml of water—or 0.3 ounces per 0.6 cups—as this conforms to the optimum balance for what is called the "Golden Cup." 
3) Heat water in a kettle and then add the water to the mugs. Let it steep for about four minutes. 
4) Briefly stir the crust that forms on the top, thereby stopping the brewing process, and let the grounds sink to the bottom of the cup. Then use the spoon to clear off the foam that remains on the top. 
5) Wait about 10 minutes to allow the coffee to cool down. 
6) Get a spoonful of coffee and slurp the coffee (often loudly), which gently sprays the coffee into your mouth and allows you to get a better sense of the flavors you're tasting. 
7) Rinse off your spoon and sample the next coffee, taking note of the differences and what you do or do not like. Feel free to go back and sample the coffees again as the coffee cools down to room temperature.
---
OBSERVATION NOTES 
When it comes to coffee cupping, there are no right or wrong answers. The goal is to explore the smells, flavors, and textures that you prefer. 
SMELL 
Fragrance: This is used to describe the smell of a coffee when it's dry, usually observed right after the beans have been ground. 
Aroma: This is used to describe the smell of a coffee after being turned into a liquid beverage; it's the signature smell of a freshly brewed pot. 
TASTE 
Acidity: While some coffee lovers might bristle at the idea that good coffee can deliver notes of acidity—think lemons, limes or even apples—they can be a bright or lively addition as long as they're balanced. Acidity is often felt on the sides of the tongue and can contribute to a coffee's mouthfeel. If a sip of coffee leaves you salivating, that's acidity. 
Sweetness: Coffee doesn't have the traditional sweet flavors that we know—coming from things like table sugar or fruit—but its feel, taste and aroma can all convey a more complex "sweetness" that coffee professionals look for. Lighter-roasted coffees are usually more sweet, and tasting a few different varieties at once will help you detect a sweetness in some over others. 
Body: The body of a coffee describes its texture or mouthfeel. It can feel delicate and light or heavy and rich. Your ability to assess the body of coffee becomes much easier when you use the brewing method for a cupping without a filter, as filters can strip away the mouthfeel. 
Flavor: This is often the easiest way to describe coffee because it's a metric we all use. Among the flavors that are often used to describe coffee are fruity (from berries to stone fruits), nutty, spicy, and even "roasted" tones like ashy or burnt. 
Finish: The finish describes the flavors and/or textures that linger after you've taken a sip. Do you detect pleasant flavors that slowly unfold? Or does the taste and texture quickly disappear, or even leave you remnants of a bad aftertaste?
---
About Grinder's Keepers Coffee
Grinder's Keepers Coffee is an Asheville-based coffee boutique that sells ground coffee and whole coffee beans at Asheville City Market. It also offers a popular coffee catering service for weddings, fundraisers, hospitals, baby showers, music festivals and other social events. Stay tuned for the option of a mobile coffee truck to wow local javaphiles.
All Grinder's Keepers coffees are organic and certified fair trade. grinderskeeperscoffee.com | 828.378.4452 | grinderskeeperscoffee@gmail.com 
Save
Save
Save
Save
Save
Save
Save
Save
Save
Save