MIDDLE EASTERN
CHICKPEA BURGERS
***
Featured in a Recent Blue Zones Project
Brevard Cooking Class
Makes 17 patties 
2 cups cooked chickpeas (or one 15-ounce can), drained, rinsed, and mixed with a spritz of fresh lemon juice and a pinch of sea salt) 
½ teaspoon sea salt 
½ teaspoon turmeric 
½ teaspoon paprika 
¼ teaspoon ground cumin 
¼ teaspoon ground coriander 
⅛ teaspoon ground cinnamon 
2 teaspoons minced garlic 
1 teaspoon minced fresh ginger 
3 tablespoons extra virgin olive oil 
2 tablespoons freshly squeezed lemon juice 
2½ cups cooked brown basmati rice 
3 tablespoons red bell pepper, finely diced 
¼ cup loosely packed fresh parsley, minced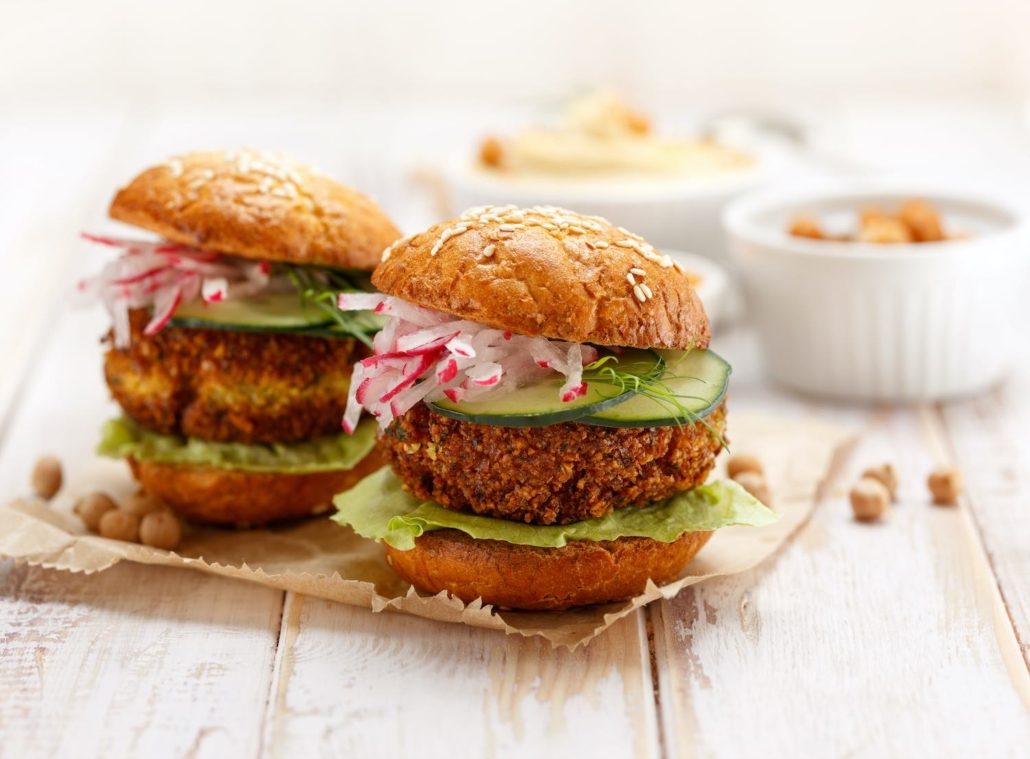 Preheat oven to 375°F. Line a baking sheet with parchment paper. 
Combine all ingredients except the rice, bell pepper, and parsley in a food processor and process until smooth, scraping sides occasionally. Transfer mixture to a bowl and fold in rice, bell pepper, and parsley. 
Moisten your hands to keep the mixture from sticking, then shape mixture into ¼-inch thick patties about 2½ inches in diameter. Place them on the prepared pan and bake for 22 to 25 minutes until patties start to get dry and crisp on the outside. They'll firm up as they cool. 
Variations: For a crispy burger, heat 2 teaspoons of olive oil in a skillet over medium heat and cook patties for about three minutes on each side until golden brown. (The chickpea and spice purée from the food processor also makes a delicious hummus.)
Save
Save
Save
Save
Save
Save
Save
Save
Save
Save