ON THE MENU
Magical Meatless Meatballs at Asheville Pro Kitchen 
***
With hearty and satisfying flavors, meatless meatballs are a fan favorite at Asheville Pro Kitchen, the local meal delivery service that's building a loyal following among the region's athletes, outdoor sports enthusiasts, and health-minded foodies.
"We have a rotating menu of seasonal foods, but the meatballs show up quite a bit in the winter," says APK chef and owner Dustin Orofino. "Our customers get that great Italian meatball flavor and texture, but without the meat."
The central ingredient is a crusty Italian bread, which is soaked in warm milk and then made into a "meatball" mixture with chopped onions and garlic, spinach, parsley, eggs, milk, Parmesan cheese and ricotta.
After refrigerating the mixture for an hour or so, Orofino pan fries the meatballs in a cast-iron skillet with a light grapeseed oil, creating a nice crispy crust. The meatballs are then draped in a savory marinara sauce, served with mashed potatoes and seasonal vegetables that are often sourced from the local farmers markets.
The recipe for this dish comes from Orofino's great-grandmother, who created the perfect flavors of a vegetarian meatball while living in New York during the Great Depression, when meat wasn't always available. Little did she know that a dish born of necessity would go on to become a regular weekday meal in homes all around Asheville. ◊◊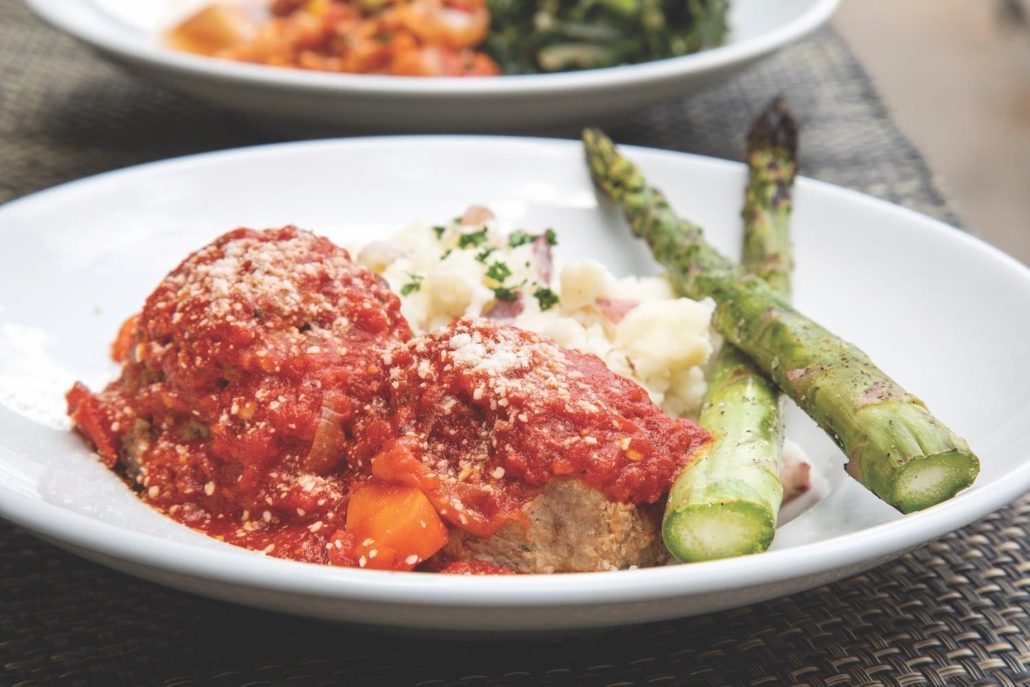 Save
Save
Save
Save
Save
Save
Save
Save
Save
Save