ON THE MENU
Deluxe Mix Grill at Mehfil Restaurant
Photos by Erin Adams
***
The Deluxe Mix Grill at Mehfil is a platter of tender tandoori meats, loaded with flavor and seasonings. It has quickly become a go-to favorite for small and large groups who are celebrating a summer meal at this downtown Indian restaurant.
The grill plate presents chicken, lamb and shrimp—all cooked in the fiery heat of a tandoor oven. The flavors are introduced hours before the meats are cooked with an overnight marinade of garlic, ginger, lime, fenugreek and turmeric.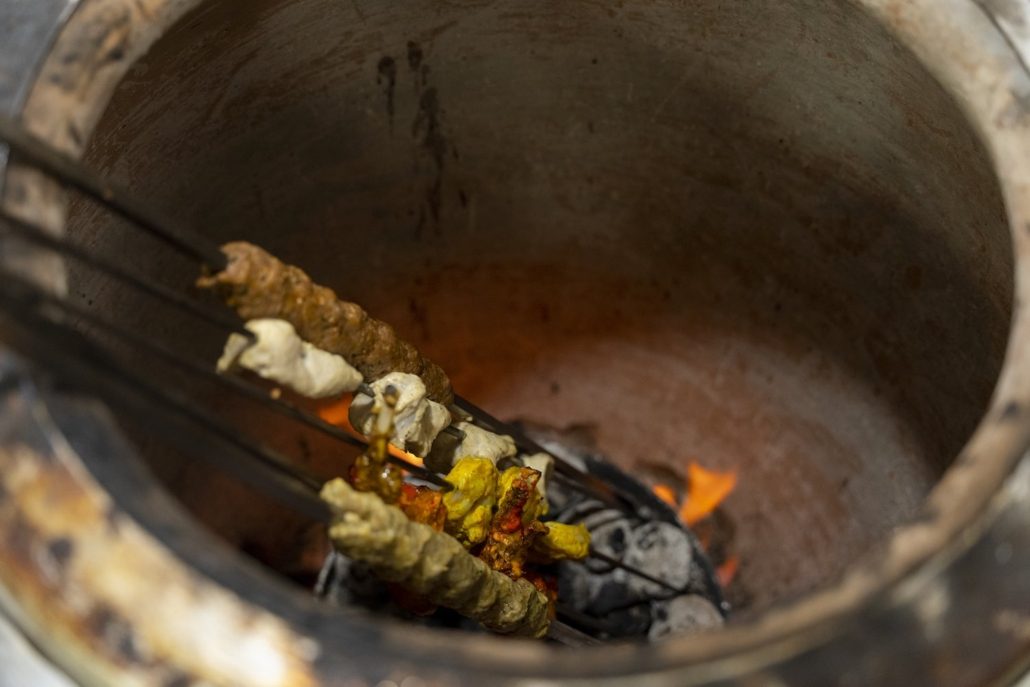 Made to order, the meats are placed on a skewer and placed in a tandoor, a clay oven used in Indian cooking for thousands of years. The tandoor can reach an exceptionally high temperature, and the clay walls help to circulate heat evenly across the meats, ensuring a level of tenderness that can get lost on a grill. 
"There's no direct exposure to flame, so it doesn't dry out," says co-owner Al Singh. "It's getting completely engulfed in heat, almost like baking at a very high temperature." 
After 9–12 minutes in the tandoor, the meat is brushed with a bit of lime juice and olive oil, along with salt and pepper. The chicken and lamb get an additional coating of a spicy tangy powder that gets a unique flavor from dried mango. The meats can also be ordered with additional spice—ranging from mild to hot—and is served with rice and a pair of chutneys, tamarind and mint, that can offer a cool respite from a dish that really pops." ◊◊
Save
Save
Save
Save
Save
Save
Save
Save
Save
Save
The Deluxe Mix Grill at Mehfil Restaurant.