Prizewinners
Take a trip to Connemara, where Carl Sandburg sometimes played second fiddle to his wife's dairy goats
By Elizabeth Lassiter
On a crisp late autumn day, I lift the latch and walk into the goat pasture at Connemara, once the home of Pulitzer Prize-winning poet Carl Sandburg and his wife, Paula. No one guards the gate. The goats—floppy-eared Nubians, as well as Saanens and Toggenburgs—allow me and my three-year-old son to walk up and brush our hands along their fuzzy backs, barely noting our presence. They are as close to rock stars as dairy goats can be.
At the Sandburg Home, the literary and the agricultural are intertwined. After all, the Sandburgs moved to Flat Rock seeking a home for Paula's goat operation and a quiet space for Carl to think and write, at a remove from his celebrity. The Sandburg family enjoyed hiking up Big Glassy Mountain, working in the garden and dairy farm, or simply gazing out across the mountains.
Visitors to the farm, now a historic site overseen by the National Park Service, are invited to engage in all these pursuits, and one often finds schoolchildren there picnicking, reciting poetry, or studying genetics.
Paula was world-famous for her goats, and many who came to see them discovered only later that her husband was that Sandburg. Jennifer II, a prize-winning goat, produced two-and-a-half gallons of milk a day and was considered a member of the family. In the late 1950s, when the farm's production was at its peak, the Sandburg goats contributed to three commercial dairies, according to Sarah Perschall, chief of visitor services. One of these, Biltmore Dairy, supplied milk to Asheville.
"It wasn't sold exclusively as goat milk," she says. "A lot of people in Western North Carolina consumed Paula's goats' milk, knowingly or not."
These days, the goats make milk only for their kids. And in March and early April, lucky visitors can watch those baby goats hopping about, some in sweaters hand-knit by a volunteer.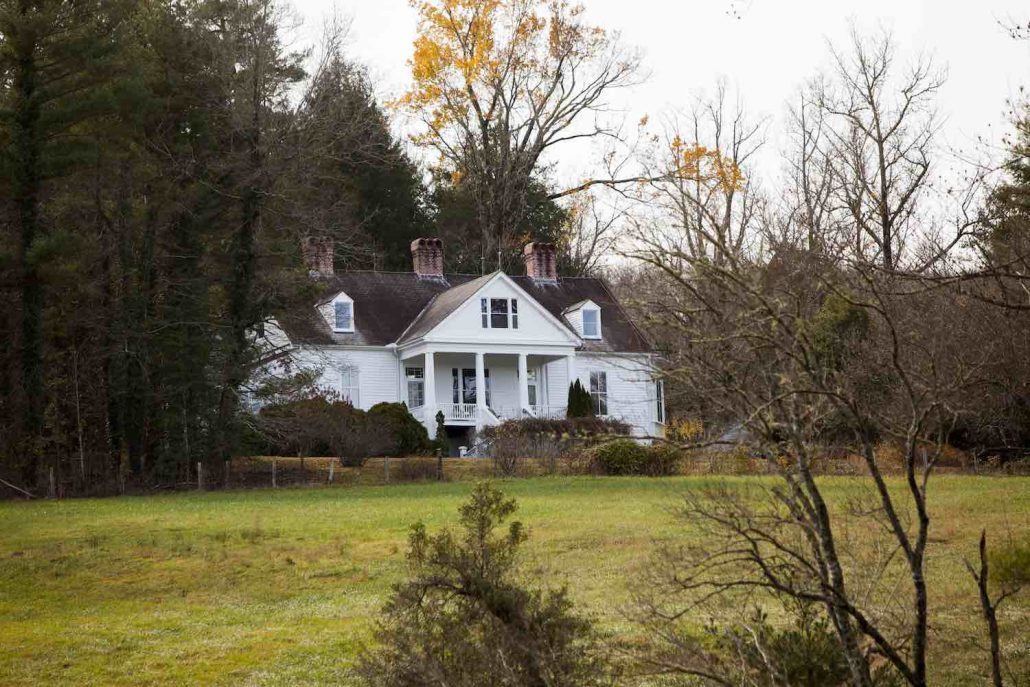 A short walk away, we tour the house. From the porch of this simple Greek Revival home, the mountains unfurl below and the sky is endless.
It was on this same porch that a young Bob Dylan, having shown up uninvited, once eagerly waited for Carl. "He didn't really know who Bob Dylan was," Perschall says with a laugh. "I think Dylan was quite upset about that encounter. He thought he was going to meet this awesome kindred spirit and have this amazing experience, and it was very disappointing for him."
The house was built by Christopher Memminger, secretary of the treasury for the Confederacy, whose likeness was on the Confederate five-dollar bill. Into this house came a writer whose most prized possession was a letter of commendation from the NAACP for his life's work. The irony pleased Carl.
The women of the home—Paula and the Sandburg daughters—woke early each morning to work with the goats; Carl worked all night and slept until noon. Leisurely three-hour dinners formed the heart of their family time. They would eat a simple meal—"What was in the garden was what was on their plates," Perschall notes—and spend the rest of the time reading, conversing, and listening to Carl hold forth. Occasionally they watched a TV show.
You can still see the garden that supplied their table and even, perhaps, talk with Millard Murdock, a park volunteer who breeds his own Captain Lucky tomatoes in the summer and watches over turnip greens and collards in the winter. "They'll be ready by New Year," he says, gesturing at the collards, and offering me the whole basket of greens he has just picked. This sense of generosity is every where we turn on the property.
I read that Carl kept a photograph of Jennifer II in his wallet, alongside those of his family members. In the pasture, I watch my young son rest his small hand on a doe's flank. And deep peace welcomes us. It is just us, the faint falling of leaves, and the unending sound of the goats munching their way across the field. I am certain Carl would approve. ◊◊
Elizabeth Lassiter grew up in North Carolina's eastern swamps surrounded by peanut fields and spent many years in the Piedmont eating vinegar barbecue and walking red-clay trails. She now lives in Asheville with her family and is getting to know the foodways and footpaths of these hills.
PLAN YOUR VISIT
CARL SANDBURG HOME NATIONAL HISTORIC SITE
The home and goat barn are open 9-5 every day except for major holidays. The grounds are open from sunrise to sunset daily, weather permitting. There is a $5 fee to tour the house.
Set aside a morning or afternoon, if possible, to take the tour, cover some of the five miles of hiking trails, and stand in the sprawling fields, perhaps feeling the particular softness of a baby goat's muzzle.
www.nps.gov/carl
828-693-4178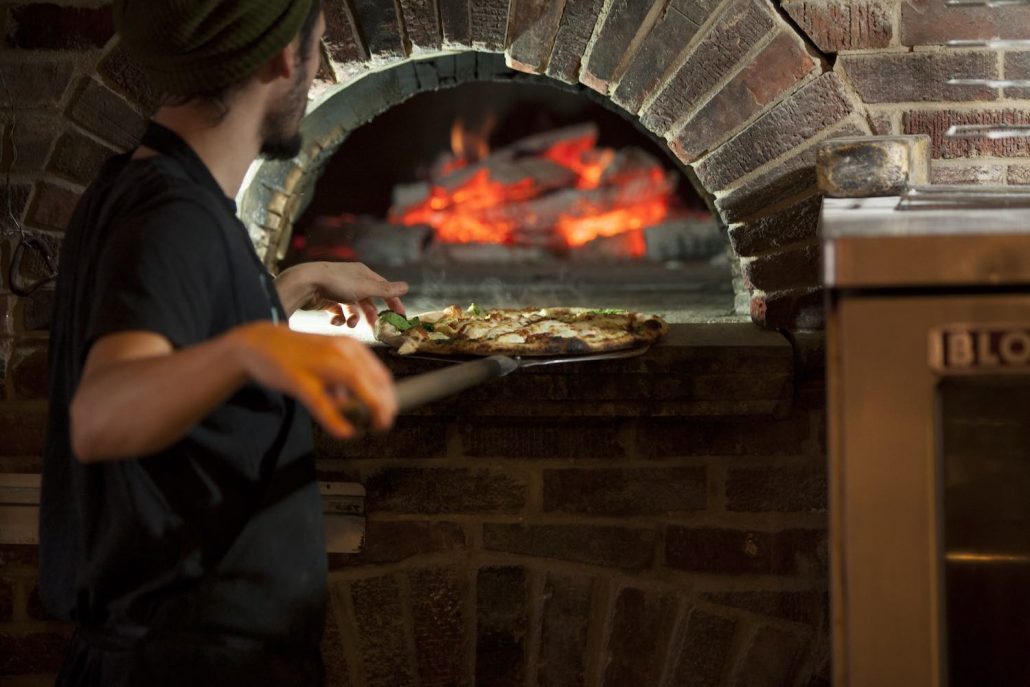 WOOD-FIRED DELIGHTS
Less than a mile from the Carl Sandburg Home, Flat Rock Village Bakery is a tiny, bustling space adjoining a large, magnolia-shaded deck. A wood-fired oven beckons from behind the counter.
If you pop in before your visit to Connemara, pick up a cup of spicy housemade Chai and a loaf of fougasse, a hearty French loaf filled with pesto and asiago cheese, for a picnic. If you're dining in, try a pizza. Roughly chopped shiitakes from Deep Woods Mushrooms in Mills River were the stars on my pie. The day's special pizza, topped with mozzarella and local arugula, also let simple ingredients shine. In addition to pizza, the menu features a wide selection of sandwiches on house-made bread, as well as rustic pastries and cakes. A dark-chocolate pumpkin seed muffin provided a festive end to our outing in Flat Rock.
Flat Rock Village Bakery
flatrockwoodfired.com
828-693-1313
7 a.m.–5 p.m. daily
Save
Save
Save
Save
Save
Save
Save
Save
Save
Save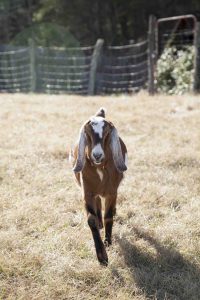 In the late 1950s, the Sandburg goats contributed to three commercial dairies.