KNEADING COMFORT
An Asheville neighborhood stays connected through sourdough
By Liisa Andreassen
When Kristen and Michael Grady first moved to Asheville, a neighbor gave them a fresh-baked loaf of bread to welcome them. It made a big impact on the couple, and particularly Michael, a retired surgeon, who then developed his own love of baking bread. These days, while staying at home with the rest of North Carolina (and much of the country), the couple continue to connect with their neighbors through bread.
After baking a loaf of sourdough a few weeks back, Michael and Kristen realized they had enough sourdough starter to give to their neighbors. They thought it would be a nice way to maintain a sense of community during a tough time and perhaps introduce a few folks to a cool hobby. That was more than 50 starters ago.
Advertising the availability of free sourdough starters on the social media site Next Door, they would then leave jars of the starter on a little table at the end of their driveway. The jars would quickly disappear. The couple started to run out of jars and people quickly caught on. When they picked up a jar of starter, they'd leave an empty one behind.
"It's a delight to see families coming up the driveway—with kids in tow, too," Kristen says. "We came up with this little idea that we thought might make a difference to a couple of people and it's turned out to affect many."
The neighbors have found ways to show their appreciation. Some people leave thank-you notes, while others have left fresh eggs, jars of flowers, essential oils, lip balms, and colored pictures.
"We've had no face-to-face connection with people for weeks, yet we've never felt so connected," Michael says.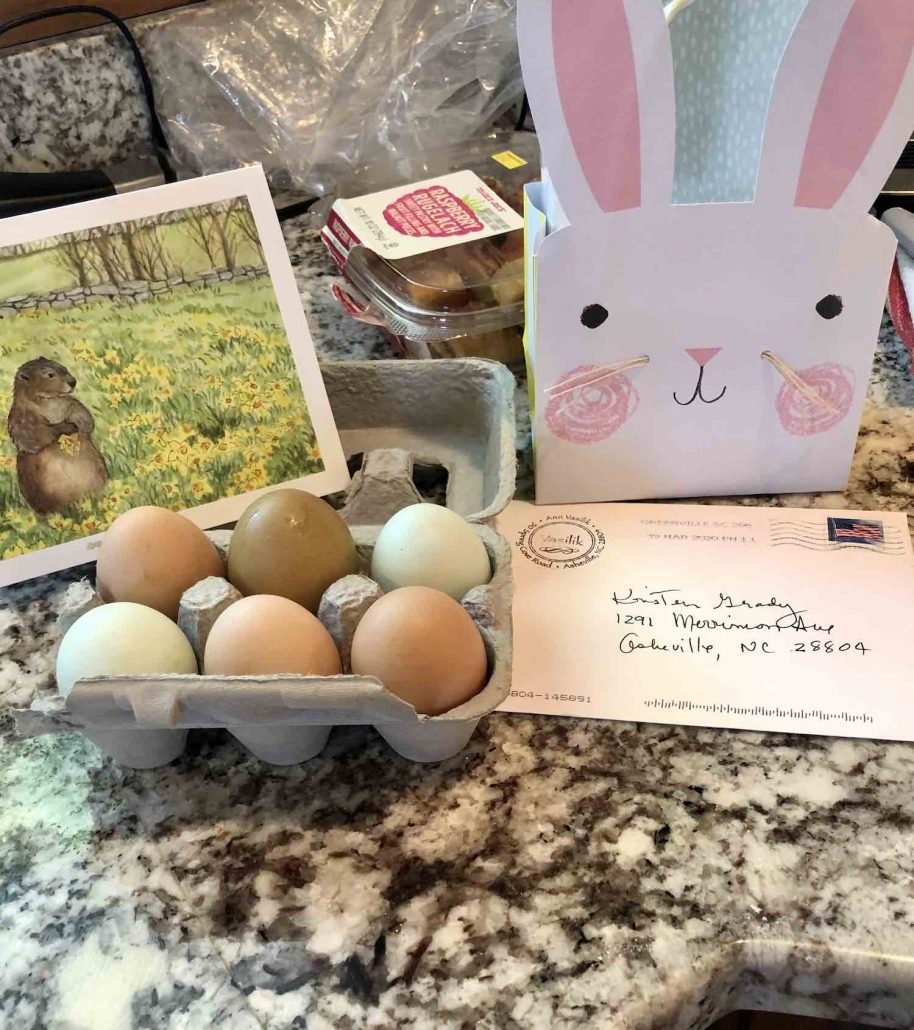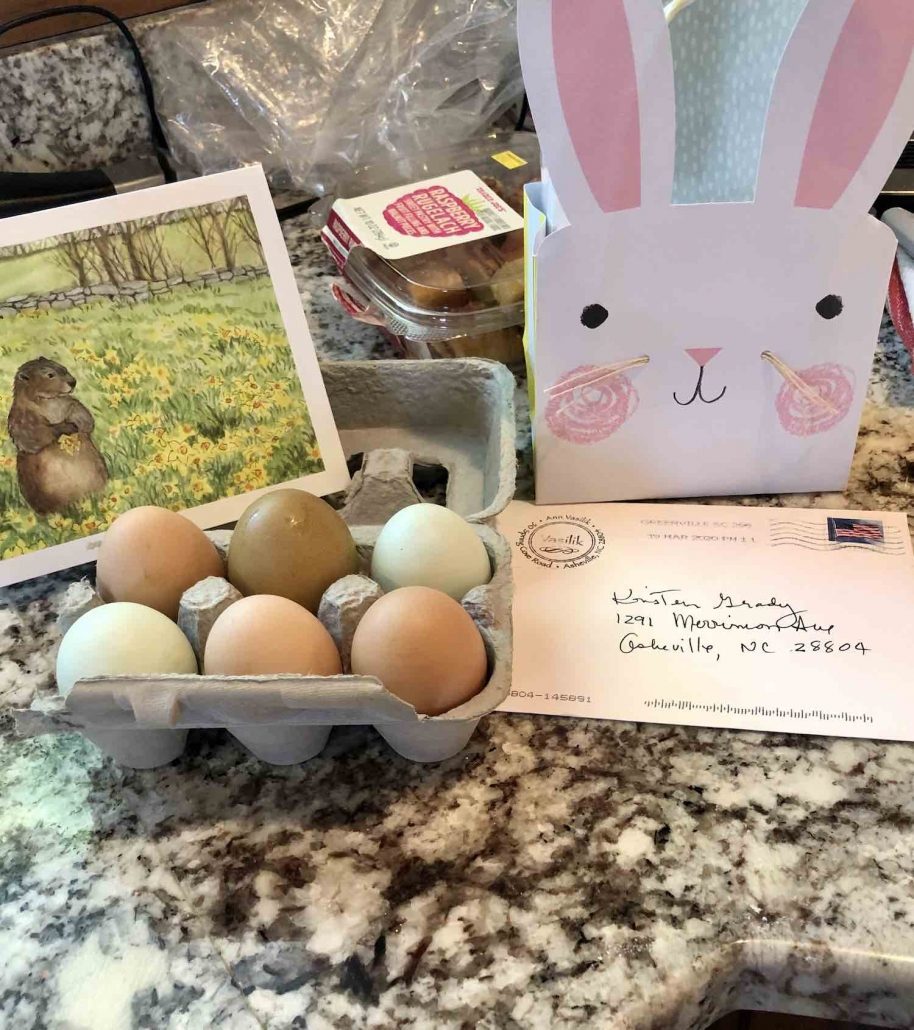 Cynthia Hamilton, a stay-at-home mom of four, had attempted to bake sourdough bread before picking up a jar of the Grady's starter. Her first loaf turned out to be a little lumpy, but then she watched a YouTube video that Michael suggested. It came out better, but she knew there was still room for improvement. "The third time was the charm," she says.
"I treated it like a baby and followed the video almost perfectly," Hamilton says. "It was a bit wetter than it should be, but the finished product looked more like the crumb in the photos of professional sourdough."
Hamilton plans to keep the starter going in the refrigerator, which only requires weekly feedings.
"This idea was such a sweet gesture. It's been an excellent project that has not only fed my family, but has given me something to concentrate on when the news gets to be too much," she says.
Gordon Maybury, who also picked up a jar of the Grady's starter, is now on his third loaf. Having grown up in San Francisco, he was thrilled to find out that the starter also initiated from the west coast city.
"It's part of my heritage and brings back wonderful memories," he says. "It's been a great activity to do while we're staying at home. They've all been delicious."
For Gordon, tending to the bread has been a project he can throw himself into and he admits he enjoys getting immersed in things.
"Sharing food with family during these times is especially rewarding," he says. "Overall, what the Gradys did is just a very Ashevillian thing to do."
The Gradys are looking forward to the day when they can connect with their neighbors in person and, hopefully, bring their breads to the same table. In the meantime. Michael has just one piece of advice for people: "stay home—bake bread."
Save
Save
Save
Save
Save
Save
Save
Save
Save
Save