BREAD AND WHISKEY
Beautiful things emerge from the grains grown at John McEntire's farm
BY HARDIE DUNCAN
There used to be dozens of crops at Peaceful Valley Farm in Old Fort, alongside a small dairy and sawmill. These days, John McEntire and his family focus most of their attention on two grains, corn and wheat.
"Six generations have lived here on the property," says McEntire. "My great granddad lived here, my grandfather, my father, I lived here with my siblings." That deep connection to the land informs McEntire's approach to farming. By producing heirloom, open-pollinated, non-GMO crops, he maintains a link to the past and sells a product he believes in to customers he trusts.
David Bauer, of Asheville's Farm & Sparrow Bakery and All Souls Pizza, introduced McEntire to Turkey Red wheat, a Russian variety brought to the U.S. in the late nineteenth century. Bauer couldn't find local sources of wheat, so he persuaded McEntire to grow it for him.
Turkey Red is a genetically flexible heirloom that, when brought to a new area, "will adapt to place—to the soil, climate, microbes, weather," Bauer says. "I wanted a wheat that would reflect our place." And McEntire's Turkey Red did just that, producing a wheat crop that is "very rich and pure in flavor," Bauer says.
McEntire planted about eight acres of Turkey Red this year, and despite the depredations of weevils—he fights back with diatomaceous earth, a natural pesticide—he brought in a good harvest in June.
These days, relatively little of McEntire's wheat crop is used to make bread. Most is sold to Asheville Distilling Company, which uses it to make Troy & Sons Blonde Whiskey.
Asheville Distilling is also the key customer for the farm's Crooked Creek Corn, a white heirloom variety grown by McEntire's family for generations and named after the stream that runs through the property.
A few years ago scientists at the University of Tennessee tested the corn and found that it had the highest fat content of any heirloom variety tested at the lab, giving it a particularly rich flavor profile.
McEntire grows 25 to 35 acres of Crooked Creek each year, harvesting in November. Some of the crop is milled for grits and corn meal, but most is delivered to Asheville Distilling, where it becomes moonshine and whiskey.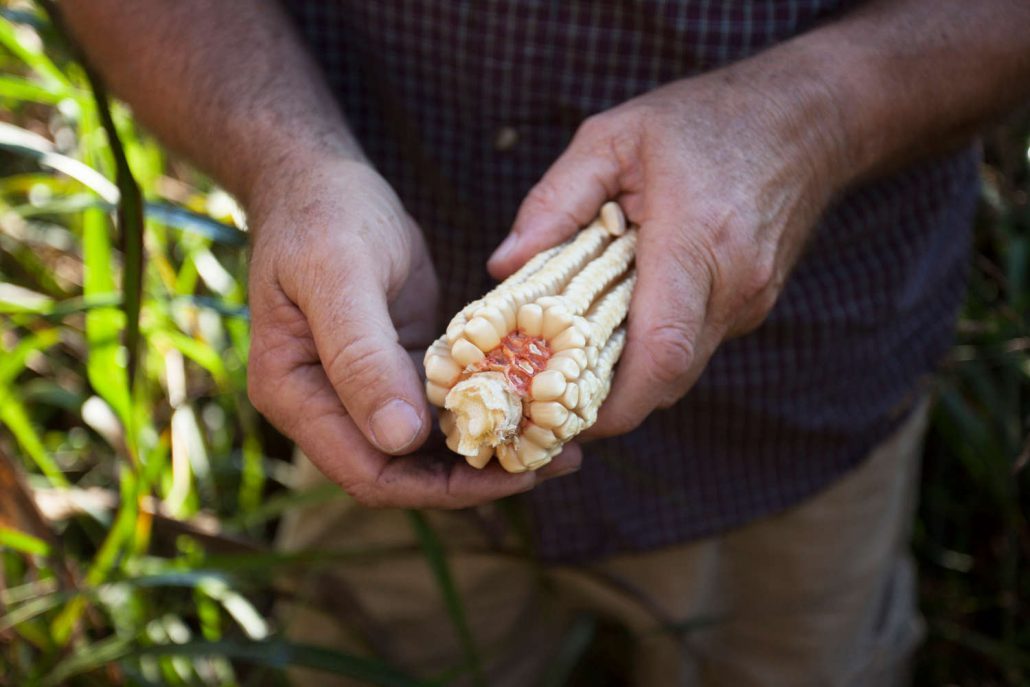 Troy Ball, the distillery's owner, met McEntire even before her company had opened its doors. When she arrived at Peaceful Valley one day to pick up two bushels of corn, McEntire asked what she would do with it.
"She said she wanted to try and make some moonshine, which kind of shocked me," McEntire recalls. "And I said, 'Gracious, rather than selling you that corn, maybe we could work out a deal and do some trading.'"
From that first conversation a partnership developed. For 18 months in 2010 and 2011, Ball operated her distillery at McEntire's farm. As she tested batch after batch to perfect her formula, McEntire served as liquor taster, handyman, and all-around problem-solver. "John is methodical and calm and moves with this nonchalance, yet anything I would ask him he would instantly figure out," Ball says.
Mostly, though, McEntire's job was to grow the corn and wheat that makes the liquor taste so good.
"That was the thing that made John and I the perfect partners in crime—he was already growing these rare grains," Ball says. "Most of the whiskeys out there, especially the big guys, they're just using GMO grains.… I thought, if we want to make authentic whiskey, the classic whiskey that came from our forefathers, we should be using the grains they would have been using."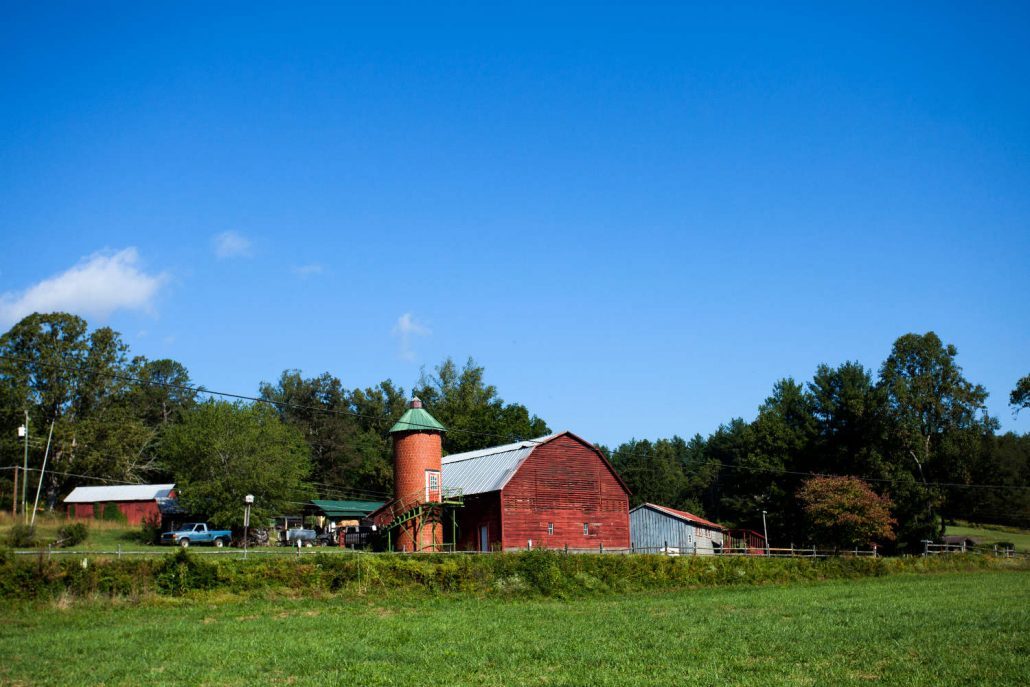 In addition to growing crops, McEntire also runs an educational center, where school children come to learn about sustainable agriculture.
 After a lifetime spent working as a schoolteacher, and later in a textile plant and a saw mill, McEntire considers himself retired, though he's working more than ever. It's the only way he knows how to live.
"There were nine children in our family, and eight of the nine got a college education," McEntire says. "We had to work…such long hours on the farm that when we were done here we were anxious to run away from here and do something else. But we kind of migrated back.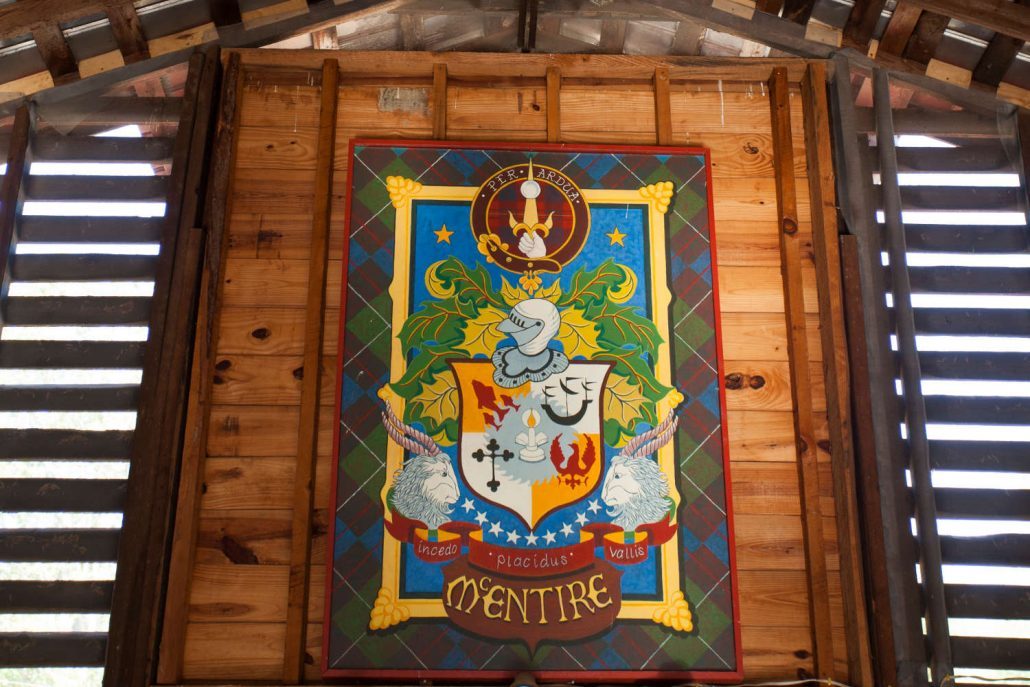 "Our focus, in life and living, is not all about money," he says. "It is about enjoyment, and it's about imparting as much knowledge as you can to the coming generations."
Hardie Duncan is a writer and founder of the Asheville Fermentation Association. Previously based in Russia, he has worked with VICE, among other outlets. Follow @HardieDuncan on Twitter.
Save
Save
Save
Save
Save
Save
Save
Save
Save
Save
Save
Save
John McEntire, above, and his family farm in Old Fort. Photos by Erin Adams.