Brew It Yourself
In the world of craft beer, home brewers and professionals learn from each other
BY Anne Fitten Glenn
A considerable amount of ink has been used to document the swift rise of craft brewers in Western North Carolina. What is often overlooked is a similar growth among home brewers, the everyday enthusiasts who are becoming increasingly sophisticated and keeping the professionals on their toes.
The fact that home brewing has kept pace with craft beer production shouldn't be surprising. In the world of artisan beer, professionals and hobbyists exist in symbiosis. That's partly because many of those who brew beer for a living started out producing batches at home, and many of them still do. Andy Dahm, for example, a co-owner of French Broad Brewery, embraced home brewing years before launching a full-time beer operation and founded the popular Asheville Brewers Supply in 1994 to cater to the region's hobbyists.
Home brewers of all types find common ground at Mountain Ale & Lager Tasters (MALT, for short), a home-brew club established in 1998. Its membership has doubled in the last three years and now stands at more than 100.
"It was a desert when I started out—you could get a few hops and a few malts, but there wasn't much variety of ingredients or much equipment available," says MALT founding member Dave Keller, better known in the beer community as Bat Cave Dave. "Now we have access to a tremendous variety of ingredients and equipment."
Mike Rangel, president of Asheville Brewing Company, believes MALT and the growing sophistication of home brewers play a key role in the success of Asheville's craft beer companies and the overall "beer IQ" in the area. "They keep us on our toes, help troubleshoot problems, and make suggestions. They also let us know when they think we've made a great beer."
The U.S. is home to a million DIY beer makers who collectively spend more than $1.2 billion on the hobby each year, according to Gary Glass, director of the American Homebrewers Association, who spoke at a recent MALT meeting.
In Asheville, the growing interest is reflected in the number of supply shops. Asheville Brewers Supply moved to a storefront on Merrimon Avenue in 2007 to make deliveries easier. Alex Buerckholtz, an award-winning home brewer and former Asheville Brewers Supply employee, opened Hops & Vines in West Asheville in 2008 as a combination bottle shop and home-brew supply store. Fifth Season Gardening on South Tunnel Road offers home-brewing ingredients and equipment, as do a number of hardware stores.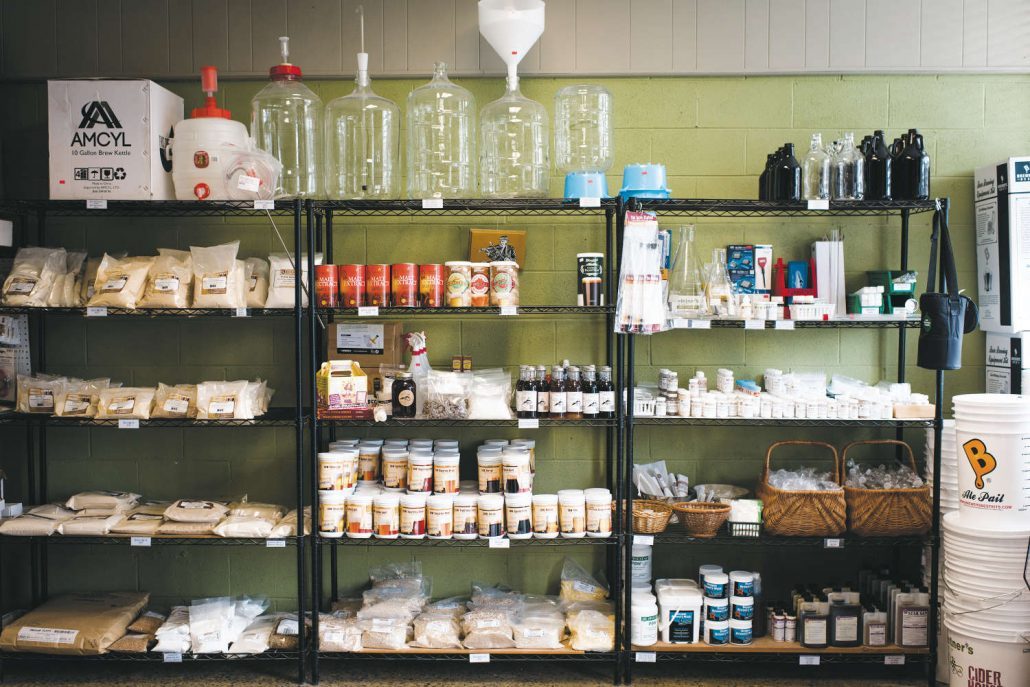 "More than 95 percent of our sales is local," says Tedd Clevenger, current owner of Asheville Brewers Supply. "It's helpful that we have a strong agricultural community here as well. We can support other local businesses and offer local products to our brewers."
The shop sources local hops, spices, herbs, hot sauce, vinegar mother, apples, pumpkins, and even fruit-infused syrups primarily used to flavor Belgian-style beers. It offers free monthly brewing and kegging classes.
Home brewers can also tap the larger brewing operations for support, finding additional sources of advice and even raw ingredients. "Going into a brewery with a clean Mason jar and getting fresh bottle yeast to take home and brew with is amazing," says Timothy McGinnis, MALT's event organizer.
"We influence each other," says Rich Keen, MALT's president. "Home brewers can do experimentation on a small level, and then we can communicate and talk with brewers about what we've learned. It works both ways. I know I get influenced by them, and by some of the experimental beers they are making, and then I want to try making them myself."
Local breweries and beer businesses also sponsor home-brew events, including the Blue Ridge Brew-Off , which has, in its 11 years, become one of the Southeast's biggest annual competitions. MALT hosts the event, and many of its members submit entries—and leave with medals.
"Our home brewers dominate a lot of the competitions throughout the Southeast," Rangel says.
Many of those home brewers also compete at Just Brew It, an annual festival sponsored by the nonprofit group Just Economics. This past summer, White Labs, a yeast production company that will be opening a facility in Asheville soon, gave strains of yeast to a group of home brewers for testing, and then held a tasting to get feedback.
"One of the things I love about home brewing," Keller says, "is that you can spend $100 or $5000—but still make good beer."
Learn to Brew
Asheville's home-brew club, MALT, holds regular meetings and events. Visit maltsters.org.
For supplies, shop local:
Asheville Brewers Supply
712-B Merrimon Avenue
828-358-3536
ashevillebrewers.com
Hops & Vines
797 Haywood Road, #100
828-252-5275
hopsandvines.net
Fifth Season Gardening
4 South Tunnel Road
828-412-3200
fifthseasongardening.com
Anne Fitten Glenn, author of Asheville Beer: An Intoxicating Guide to Mountain Brewing, has been writing about craft beer for 10 years (and drinking it for much longer). She also works as a consultant to breweries, and her primary local client is Asheville Brewing Company. She is a member of Edible Asheville's board of advisors.
Save
Save
Save
Save
Save
Save
Save
Save
Save
Save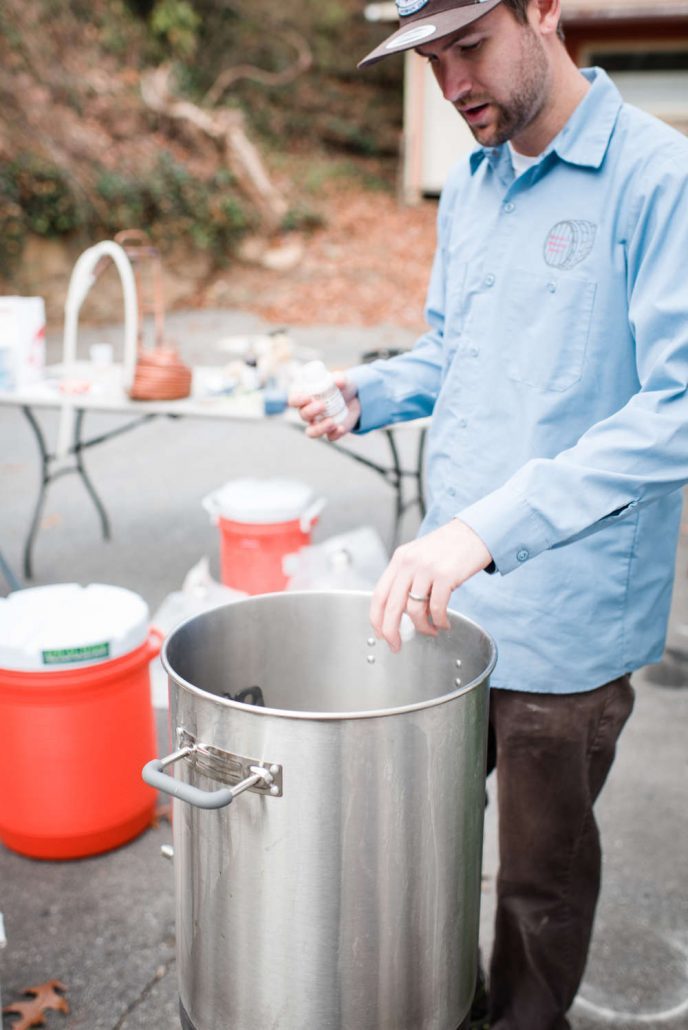 Tedd Clevenger, owner of Asheville Brewers Supply on Merrimon Avenue. Photos by Chelsea Lane.